Temperatures have plunged into the 60s here in Central Florida, and it's also extraordinarily windy. It's a good day to make chili and catch up on chores. The mister has undertaken the chili mission and is off purchasing the ingredients.
I'm procrastinating because I can no longer in good conscience avoid two odious items on my to-do list: 1) cleaning out the office / spare room where we've stashed odd items since embarking on our slow-mo home renovation project nearly two years ago, and 2) washing the windows inside and out.
It must be done. We'll have guests over the holidays, so it has to be possible for people to enter the spare room, plus I will need it as an office when the kiddo is out of school on holidays and making too much noise for me to work at the dining room table, as is my custom. It would also be nice to be able to view the outdoors without a filter of grime.
Oh, there's football on too, later. FSM willing, this will be the last time valued commenter Raven will get to enjoy watching Georgia alum Coach Will Muschamp lead the Gators to another loss to the Dawgs in Jacksonville. A miracle could occur, of course. But I have a feeling I'll enjoy cleaning out the spare room and washing the windows more than I'll enjoy the game.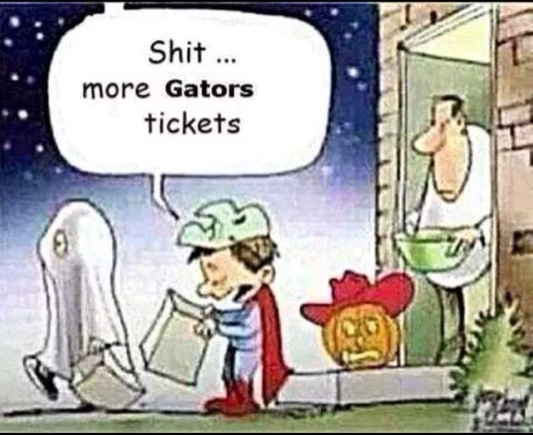 Auburn and Old Miss should be a good game after the Florida-Georgia debacle ends. Also looking forward to Tennessee vs. South Carolina – Go 'Cocks! Any other games of note you're looking forward to, or predictions?
What else are y'all up to this Saturday?