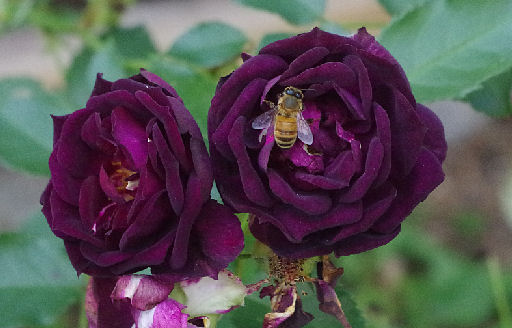 From loyal commentor Max:
First it was really dry for about two months (which finished off my regular basil) and then it got fairly dreary and wet, but we're still going here. I was going to send a picture of these I took this morning but a bee popped in this afternoon and I had to get it.

These just keep going, even though it seems to have gotten too dry for them.

The bugs like to eat the petunias but one of them keeps thriving.

The peppers keep coming…

And the compost pile tomatoes (which started accidentally growing from seeds that survived the first composting) keep producing.


And here's a slightly older pic…

Which I turned into salsa for the pork tacos!

***********
Rainy, dank & windy here in New England ("but at least it's not snow"). Gives me an excuse to delay the last mowing, and spend some time clearing shelves in the garage to put away the garden gear for next year…

What's going on in your gardens this week?