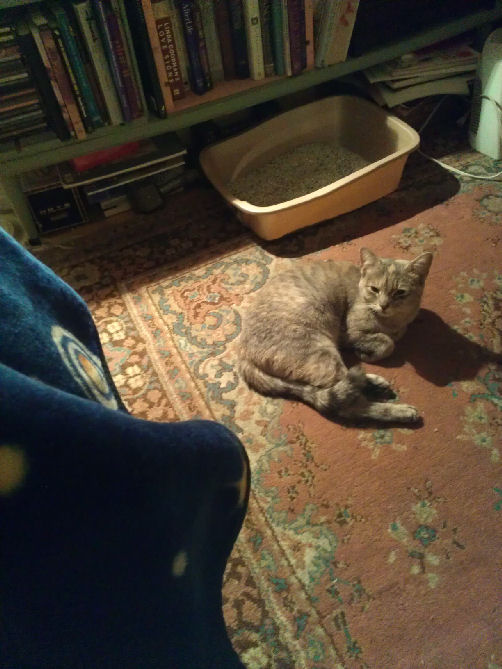 Token non-political content, via commentor Nicole, here's "Chowder":
This sweet, approximately 1 year old little girl was found in the Conservatory Garden near Central Park North. She was likely someone's pet, as she's litter trained, and very amenable to indoor life. She's spayed and had all her shots, all she needs now is a new home. My dominant male tabby wants nothing to do with her, though she was friendly with him :)
If you're interested in Chowder, or know someone who might be, let me know (you can email me at annelaurie dot verizon dot net, or click on my name in the right-hand column) and I'll put you in touch with the lady who's fostering her.