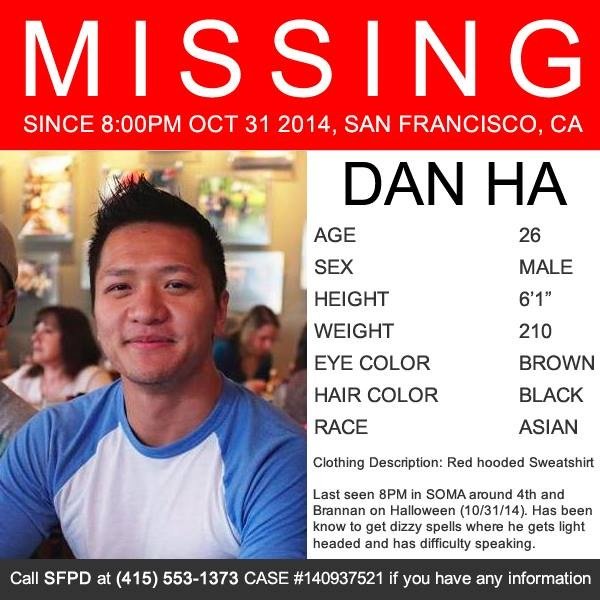 Because Ha's friend, commentor Major Major Major Major, asked:
SOMA resident and Metromile iOS developer, Dan Ha, went missing last Friday. Since his disappearance his friends and family have organized a "Find Dan Ha" search party group in hopes to spread the word about the missing East Coast native. The 26-year old Asian male is 6'1", 210lbs. with black hair and brown eyes. Ha's roommate, Dominique Chainee, last saw him leaving the apartment in a hurry, wearing a red hoodie. Ha last used his cell phone near 2nd St. and Brannan…

Today's search party will begin at 3 p.m. in the parking lot across his apartment at 530 Brannan. The group's organizer, Steve Liu, will be there with postcards and flyers. A second group will comb the area at 6:30 p.m. The group plans to continue the search efforts into the late evening, as well as tomorrow…
More detail at the link, if you want a copy of the image to paste into your social-media feeds.