A sinkhole opened up this morning and swallowed someone's car: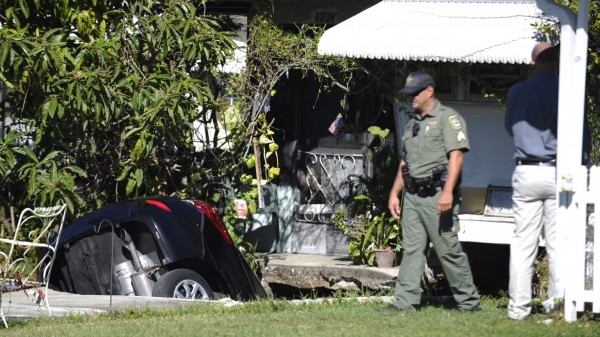 From the Tampa Tribune:
The ground below a driveway reportedly gave way and a car fell into the hole in front of a Holiday home Monday morning, Pasco County officials said. The hole was 10 feet in diameter and 10 feet deep, officials said.
It's not an OFFICIAL sinkhole yet until the geologists weigh in, but a car was devoured and several homes were evacuated as a precaution. Just another day in Florida.
Please feel free to discuss whatever.