Just to add to the deliciousness of mistermix's post below, xkcd is more or less live-cartooning the Rosetta landing* on Comet 67P/Churyumov-Gerasimenko. (h/t @edyong209)
Nothing in my day promises to be as challenging/exciting as what that craft (and its controllers) are doing.  You?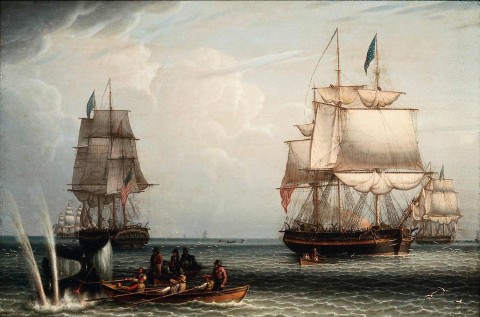 *That link is a little wonky.  If the cartoon (number 1446) doesn't come up, click on the random button at the top, and then click again on the xkcd logo.  Sorry.)
Image:  Robert Salmon (how cool is it that a whale-fishery artist goes by the name Salmon?), South Sea Whale Fishing II, 1831.  Connection to this post made obvious at the xkcd link, btw.