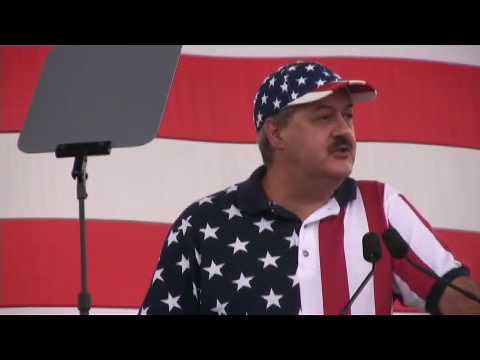 Don Blankenship, the CEO of Massey Energy, which was responsible for the disaster at the Upper Big Branch Mine in WV, was indicted today on multiple counts:
Don Blankenship, the longtime chief executive of Massey Energy, was indicted today on charges that he violated federal mine safety laws at the company's Upper Big Branch Mine prior to an April 2010 explosion that killed 29 miners.

A federal grand jury in Charleston charged Blankenship with conspiring to cause routine and willful violations of mandatory federal mine safety and health standards at Upper Big Branch during a period from Jan. 1, 2008, to April 9, 2010, U.S. Attorney Booth Goodwin said.

The four-count indictment, filed in U.S. District Court, also alleges Blankenship was part of a conspiracy to cover up mine safety violations and hinder federal enforcement efforts by providing advance warning of government inspections. The indictment also alleges that, after the explosion, Blankenship made false statements to the U.S. Securities and Exchange Commission about Massey's safety practices prior to the explosion.

"Blankenship knew that UBB was committing hundreds of safety-law violations every year and that he had the ability to prevent most of the violations that UBB was committing," the indictment states. "Yet he fostered and participated in an understanding that perpetuated UBB's practice of routine safety violations, in order to produce more coal, avoid the costs of following safety laws, and make more money."
I've uploaded the indictment (.pdf) for you to read, and you can really get a sense of what a total scumbag the man is and how he bullied and badgered everyone to break the law and to continue to pay no attention to the HUNDREDS of safety violations that would directly lead to the deaths of those miners. He wrote multiple notes like "you have a kid to feed" and "I'm looking to make an example" and so forth, and they had an elaborate system to provide advanced warning to workers to cover up violations when safety inspectors showed up.
If you remember, Blankenship is the lovely gentleman who bought himself a couple judges and and has been basically an example of everything wrong with our corporatocracy for quite some time. I hope they nail his ass to the wall and he spends the rest of his miserable life rotting in jail.