Looka this pretty doggie: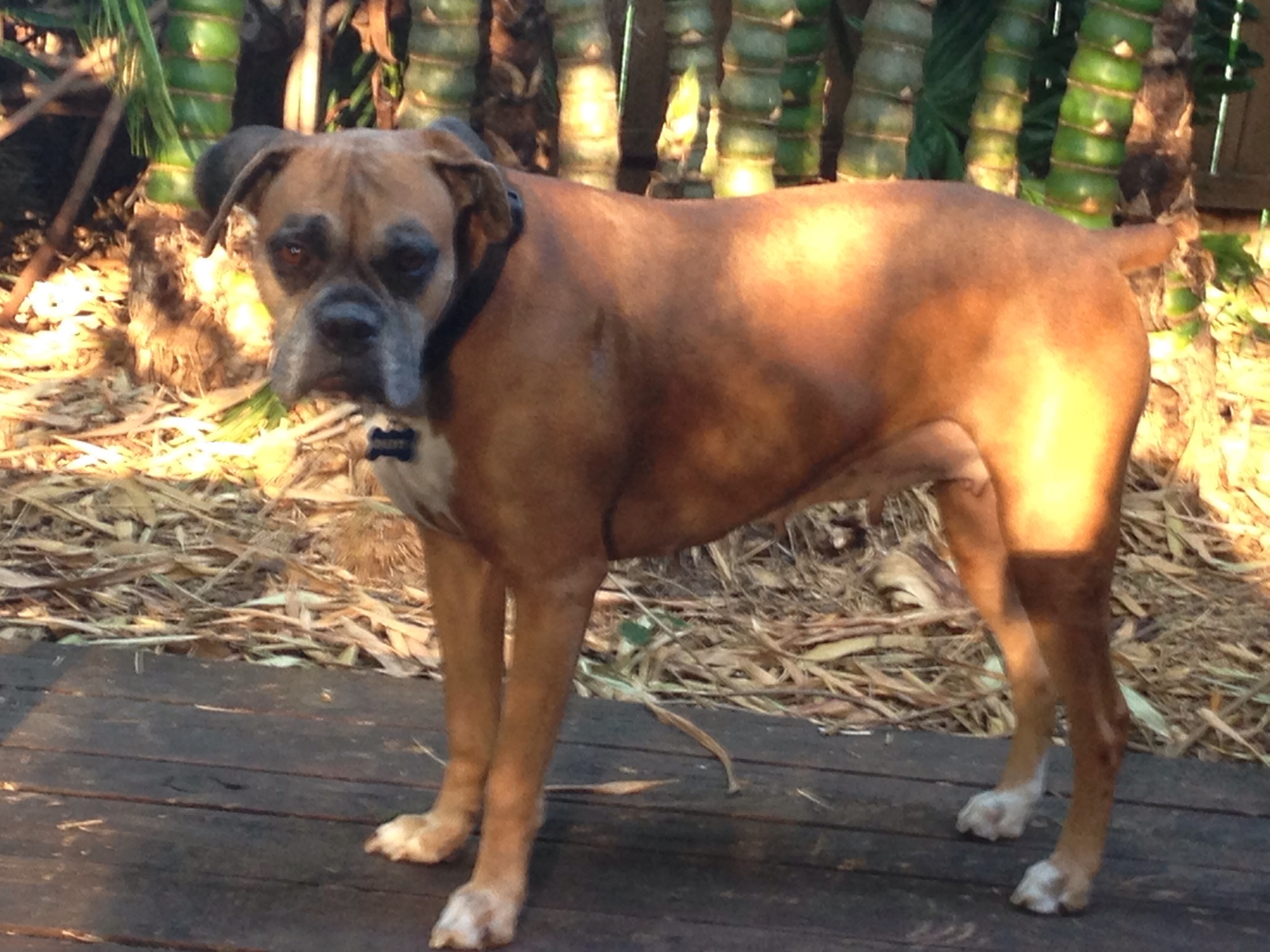 Interesting football games on today. There's a thread on it below. My team threw away a late fourth quarter lead and lost in overtime, but if our crappy coach gets punted out of The Swamp, it'll be a small price to pay.
My kid is doing a stop-motion film project this evening. She said, "Mom, can you sculpt a 4-1/2 inch tall replica of Rodin's 'The Thinker'? Right now?"
So I said, "Sure!"
That's what I'm doing. You?
UPDATE: Wah-lah!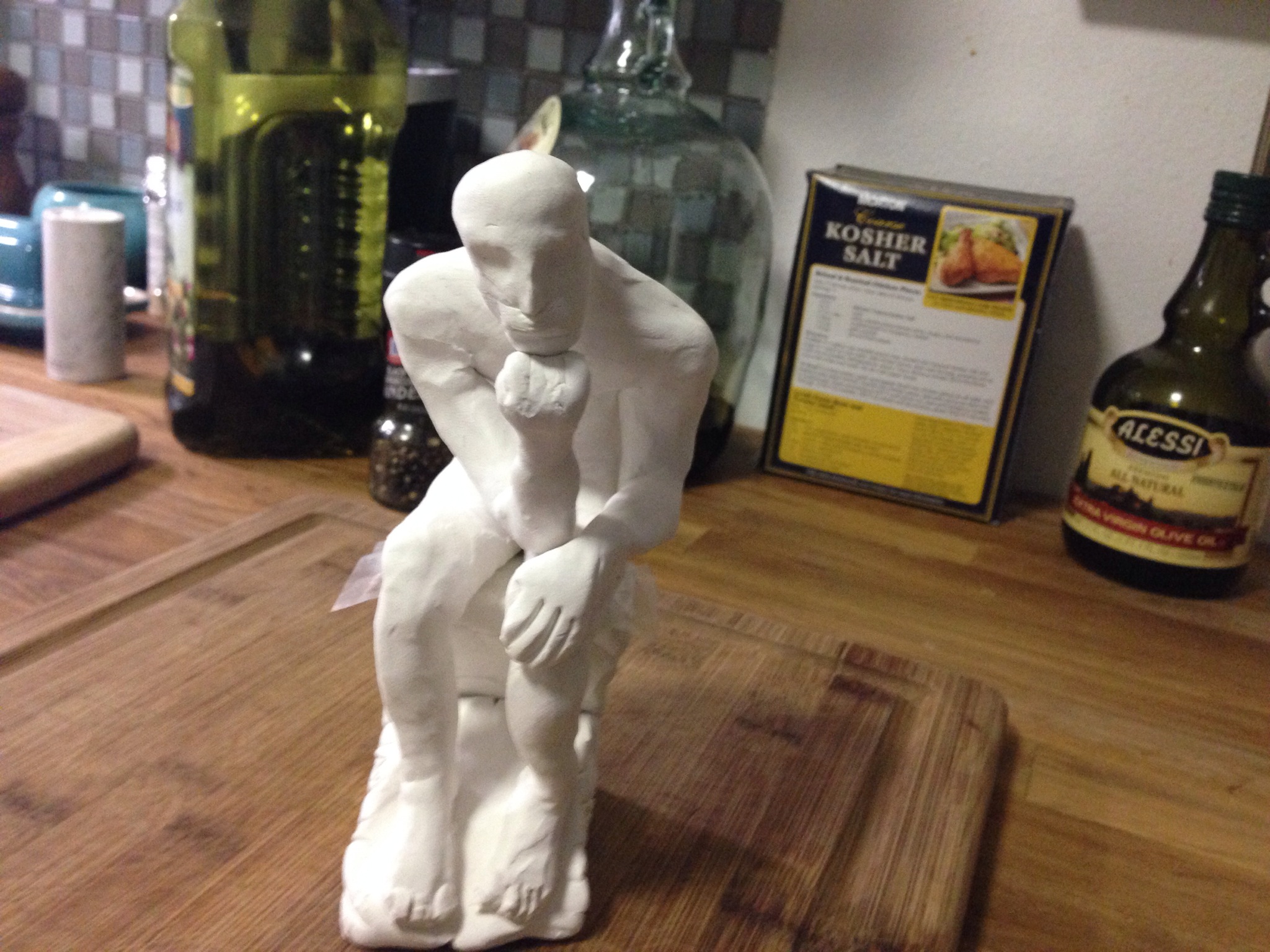 The things we do for our kids…