The mister saw these wild turkeys strutting around on a golf course this morning: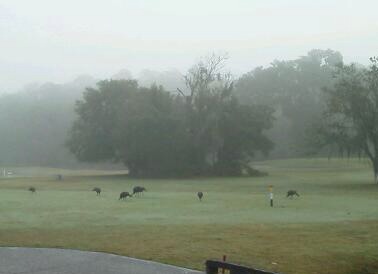 Do they know it's almost Thanksgiving? Asking for it, they were.
In meaningless NFL news, my team won! Woohoo!
I am now testing Mistermix's (??) theory about the Willie Nelson station being the best ever on Pandora. So far? He's right.