Wingnut darling Ben Carson, MD went on Pat Robertson's 700 Club and said God is after him to run for president in 2016.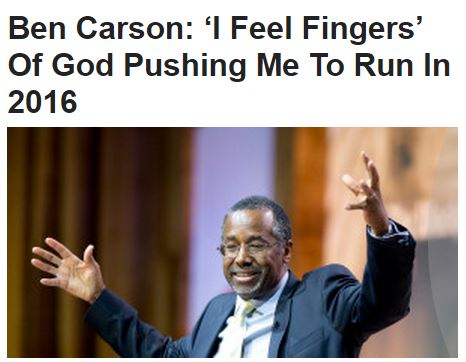 But Dr. Carson better watch out — God trolled the shit out of Bachmann, Cain and Santorum last time.
You'd think Pat Robertson would have had the courtesy to warn Dr. Carson about God's tendency to make crank callings: In addition to urging Robertson himself to make a futile run at the presidency once, God set him up good last year when He told Robertson that Mitt Romney would win and serve two terms, making the pastor look like a fool when Obama kicked Romney's ass.
#LOLGOD!