Cop charged with assault:
A 13-year veteran of the St. Louis County police force was suspended without pay Friday after being charged with second-degree assault for breaking a man's hand with his police baton.

County Police Chief Jon Belmar said Dawon Gore, 44, has not been at work since the April 21 incident at the North Hanley MetroLink station. Gore had been serving as an officer in the MetroLink unit.

"I want to make it clear that the department stands by our officers who are required to use force as we conduct our duties," Belmar said. "However, this alleged unprovoked use of force — outside the bounds of department policy and without cause — cannot be tolerated."

Belmar said the department first became aware of the matter on April 25 when the alleged victim, 24-year-old Pierre Wilson, called the department requesting payment for his medical bills.
Two days after birthing a no indictment of the man who killed Michael Brown, this happens. Who says Bob McCulloch doesn't have a sense of humor?
BTW, here is Dawon Gore: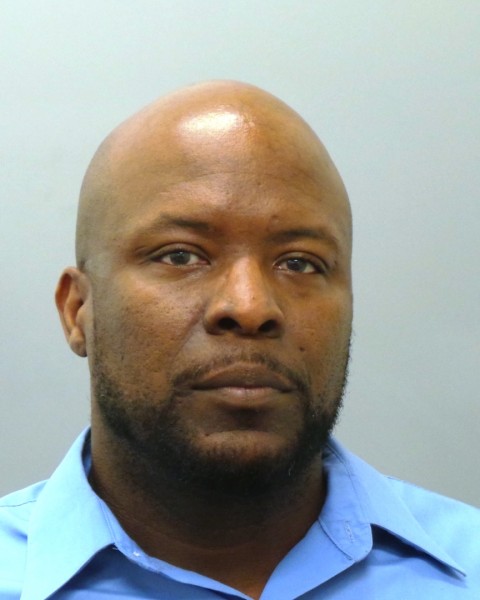 I'm going to go out on a limb and guess that it never crossed anyone's mind to put all the evidence out there in a Grand Jury in this case. That's reserved for the special cases. Not to brush off what Gore is alleged to have done, but I don't think I have the stomach to look up what Pierre Wilson looks like because I'm afraid of what I will find.
*** Update ***
My bad, this is an old story.