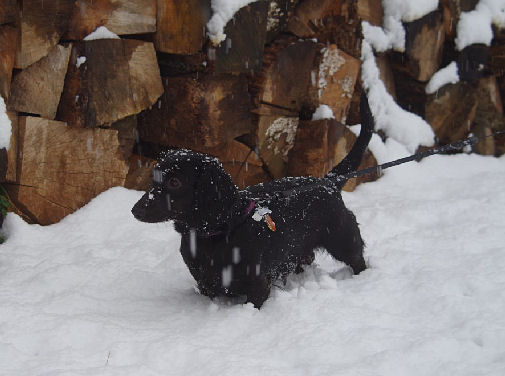 Not much (outdoor) gardening left for most of the country. Ever-helpful commentor Max steps into the breach:
It snowed on Wednesday, so Penelope the Demon Dog had to go out, because she likes the snow, even if the other dachshunds do not.

As it wasn't snowing today everyone came out to eat (and maybe play some baseball). The bluejays…

The whatever it is…

The woodpecker….

The turkey vulture…

The cardinals…

The orioles…

And a big fat starling.

What — if anything — is going on in your gardens, this week?