And people wonder why victims of rape and sexual assault don't come forward: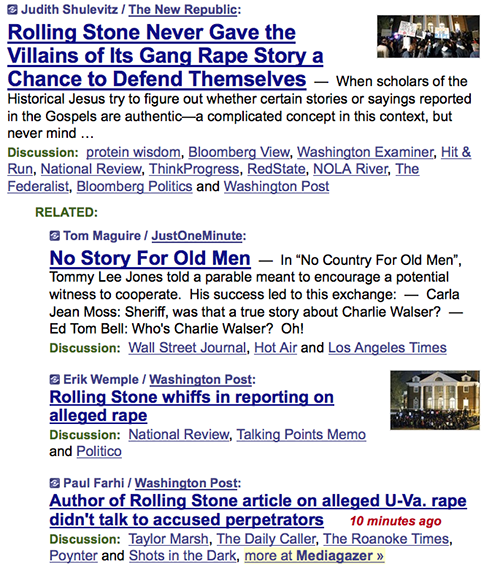 Rape now gets the "both sides do it" treatment from our failed media experiment. If the alleged rapists want to push their side of the story, they can leave behind the veil of anonymity and tell their side in court.
And fuck the New Republic and the Washington Post for pushing this shit. The Rolling Stone rape piece officially has now received more public scrutiny that all of Judy Miller's WMD claims prior to the Iraq war.