Over the recent holiday weekend, the kiddo and I traveled up to the Suwannee to spend the post-Thanksgiving weekend with our old grandma / great-grandma and assorted aunts, uncles and cousins. We saw this lovely swamp: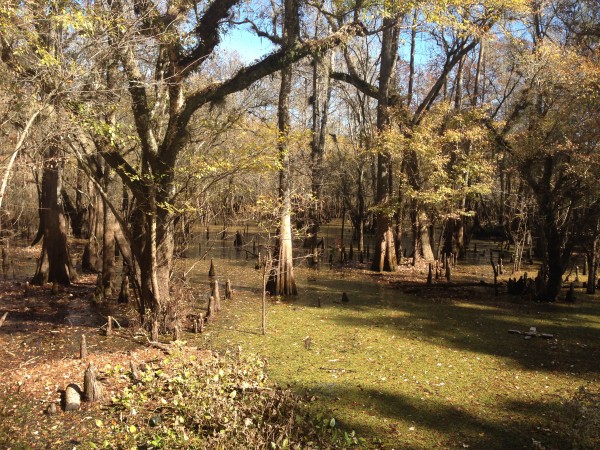 In addition to that, we saw copious wildlife that was too fleet of foot to be photographed. I quit counting after a dozen white-tailed deer.
We played Scrabble with Grandma, who cleverly attempted to leverage her advanced age to cheat by passing off not-words as words. At first, we let her. Then we started calling bullshit, and she miraculously regained her clarity about what constitutes an actual word.
Right now, I'm drinking black coffee and waiting for the first faint fingers of dawn to tickle the horizon so I can walk my doggies. Please feel free to discuss whatever.