Because I have a sick and morbid curiosity, I downloaded the entire Justice Department report (.pdf) on the Cleveland Police department and read it. Long story short- Tamir Rice never stood a chance:
Our investigation concluded that there is reasonable cause to believe that CDP engages in a pattern or practice of using unreasonable force in violation of the Fourth Amendment. That pattern manifested in a range of ways, including:

• The unnecessary and excessive use of deadly force, including shootings and head strikes with impact weapons;

• The unnecessary, excessive or retaliatory use of less lethal force including tasers, chemical spray and fists;

• Excessive force against persons who are mentally ill or in crisis, including in cases where the officers were called exclusively for a welfare check; and

• The employment of poor and dangerous tactics that place officers in situations where avoidable force becomes inevitable and places officers and civilians at unnecessary risk.
That's pretty much the post-mortem on what happened with Rice, with the cops racing in right next to the kid, unaware it was a fake gun despite that being told to the dispatcher, and then immediately shooting him for no reason.
If you really want to see something flabbergasting, something out of Reno 911 but with deadly results, there is this:
On November 29, 2012, over 100 Cleveland police officers engaged in a high speed chase, in violation of CDP policies, and fatally shot two unarmed civilians. The incident inflamed community perceptions, particularly in the African-American community, that CDP is a department out of control and that its officers routinely engage in brutality. The incident began when Timothy Russell and his passenger Malissa Williams drove past the Justice Center in downtown Cleveland, at which point officers and witnesses outside the Justice Center heard what they believed to be a shot fired from the car. It now appears that what they actually heard was the car backfiring. A massive chase ensued, involving at least 62 police vehicles, some of which were unmarked, and more than 100 patrol officers, supervisors, and dispatchers—about 37 percent of the CDP personnel on duty in the City. The pursuit lasted about 25 minutes, at times reaching speeds of more than 100 miles per hour. During the chase, some of the confusing and contradictory radio traffic incorrectly indicated that the occupants of the car may be armed and may be firing from the car. Other radio traffic did not support that conclusion. No supervisor asserted control over the chase, and some even participated. CDP now admits that the manner in which the chase occurred was not in accordance with established CDP policies. The chase finally ended outside the City's borders, in an East Cleveland school parking lot, with CDPvehicles located in front of and behind Mr. Russell's car. In circumstances that are still being disputed in court, thirteen CDP officers ultimately fired 137 shots at the car, killing both its occupants. Mr. Russell and Ms. Williams each suffered more than 20 gunshot wounds. The officers, who were firing on the car from all sides, reported believing that they were being fired at by the suspects. It now appears that those shots were being fired by fellow officers.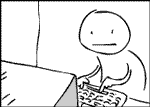 Holy fuck. That's all I got. Holy fucking fuck.
It's not just a perception that they are out of control. They are completely out of fucking control.