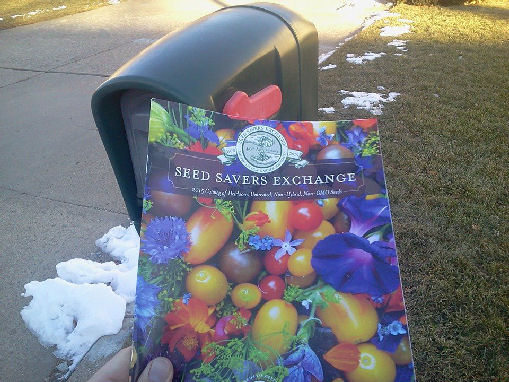 From commentor Comrade Olaf:
I thought of the Garden Chat folk this afternoon when my Seed Savers Exchange seed catalog came in the mail. I thought I would share my mid-winter joy/spring longing with the BJ community as well as a great heirloom seed resource with a cool story (http://www.seedsavers.org/).

As you can see in the other two photos, their St. Valery variety of carrots did "alright" for us this past year.


***********
Because I've got more money than skill (not that I have that much money), and more skill than space, I don't start seeds, I buy plants. I'm lucky to have a couple very good local nurseries, but I'll spend many happy hours this winter pouring over Laurel's Heirloom Tomato Plants, Territorial Seed Company, and Local Harvest's farm & garden section. For tools & other hard goods, I like Gardener's Supply and A.M. Leonard (can't beat their Root Pouches for cost or usability).
Where do you find the best garden seeds / plants / supplies?