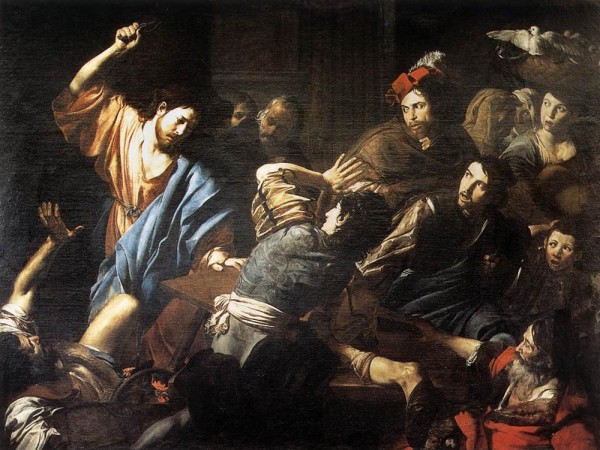 Hello kiddies…
It has been a while. I have no real explanation. Let's put it down to ennui (a rationalisation laden with enough cheese-eating surrender-monkey bullshit that we can just pass on and get on with the motley).
When I last spoke to you, we had a Democrat-controlled Senate, we weren't at war with anyone, the economy was on its way up, and the newspapers hadn't carried reports of the murder and/or torture of black or brown people by white authority figures for at least a week.
So that's all gone to shit, and I suspect I've built up enough anger to be entertaining again.
What's your excuse?
Actually, fuck that. I don't give a shit, because you lot have apparently managed to entirely fuck up the country in my absence.
Fuck you all, you namby-pamby lefty fuckers.
(Just to show I do still love you, a cheesecake photo of my doggy.)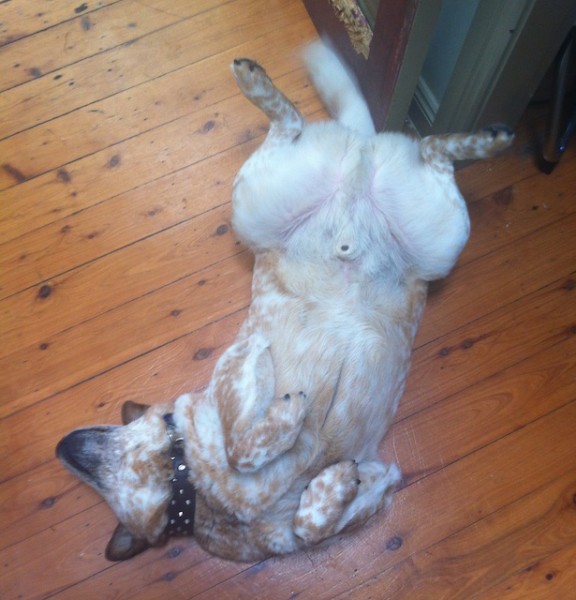 [Top image – Jean de Boulogne Valentin (1591-1632) –
Christ Driving the Money Changers out of the Temple
]