My daughter dragged me to a hipster cafe in Tampa the other day. Tampa is becoming this improbable foodie Mecca. Anyhoo, I had a cocktail that was garnished with CANDIED BACON!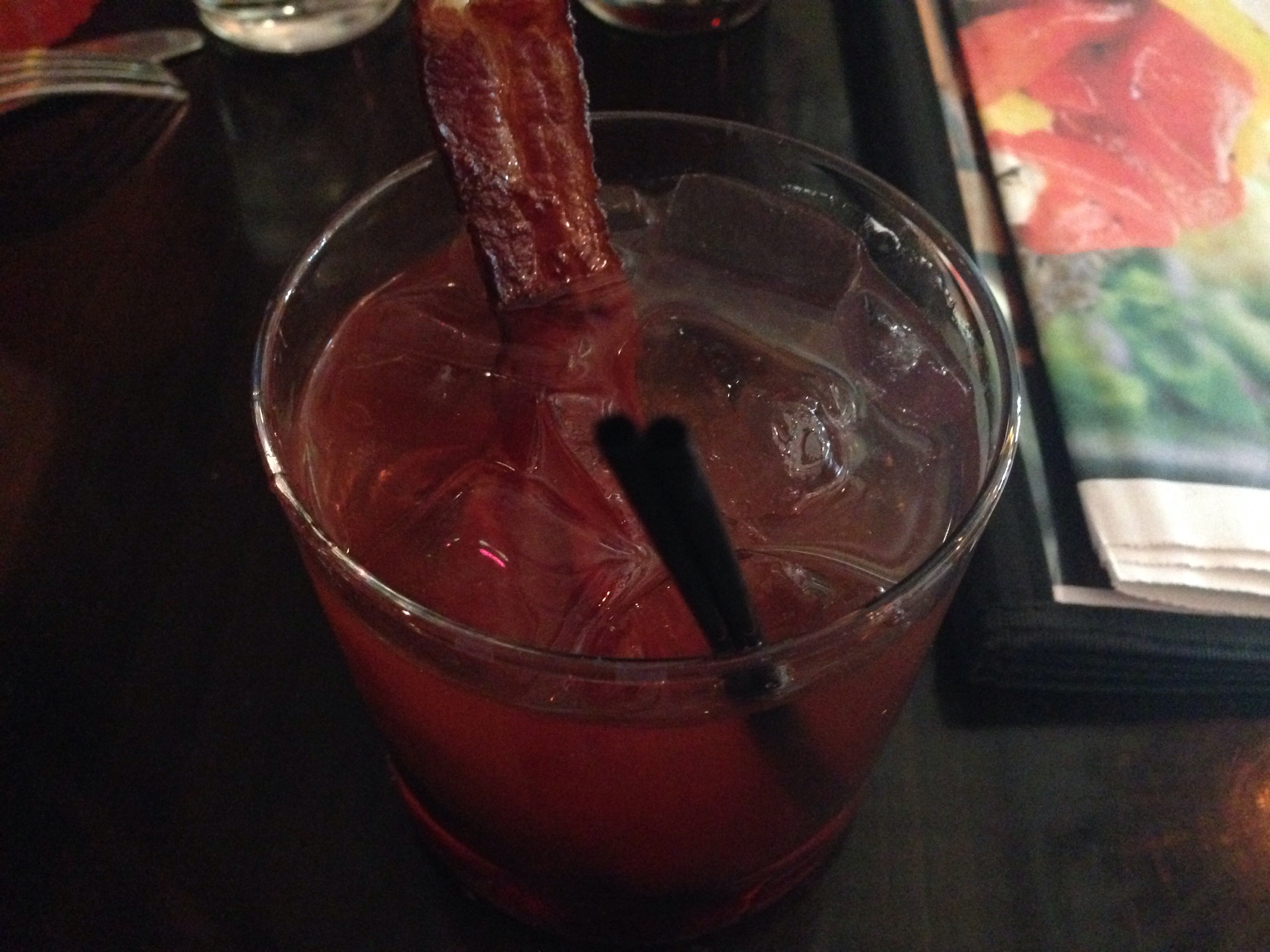 It was pretty tasty too — a fancy old fashioned. I considered having two since my chauffeur was on the scene, but they were $12 a pop, which I'm shocked — shocked! — flies in Tampa. This ain't fucking New York City.
What are y'all up to this evening? I'm awaiting furry guests — my kiddo is watching a schoolmate's bunnies over the holidays. BUNNIES! I'll share pictures later.