I'm not sorry to see the back of 2014, which was the worst year of my life so far by a country mile. And yes, I realize the suckage wasn't the fault of an arbitrary planetary orbit measure and that 2014 was just goddamn peachy for many people, and huzzah for them; my point is it sucked for me and I won't remember it fondly.
I also realize that complaining about how much 2014 sucked might be construed as a cosmic invitation for 2015 to hook me on its horns. But I'm not particularly superstitious that way, so I say again, FUCK OFF, 2014: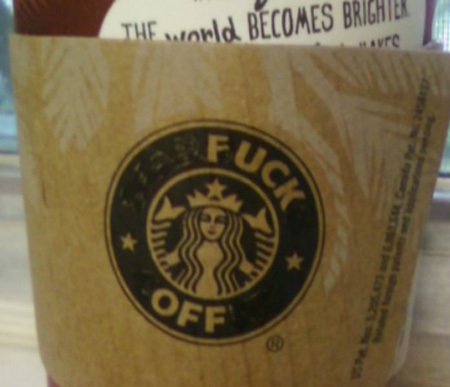 But even if 2014 showered you with good fortune from January 1 to the present day, surely there are people, items, trends, events and news stories from 2014 that you'd be glad to never, ever hear of again? Feel free to share them here in a cleansing purge. Or talk about whatever.