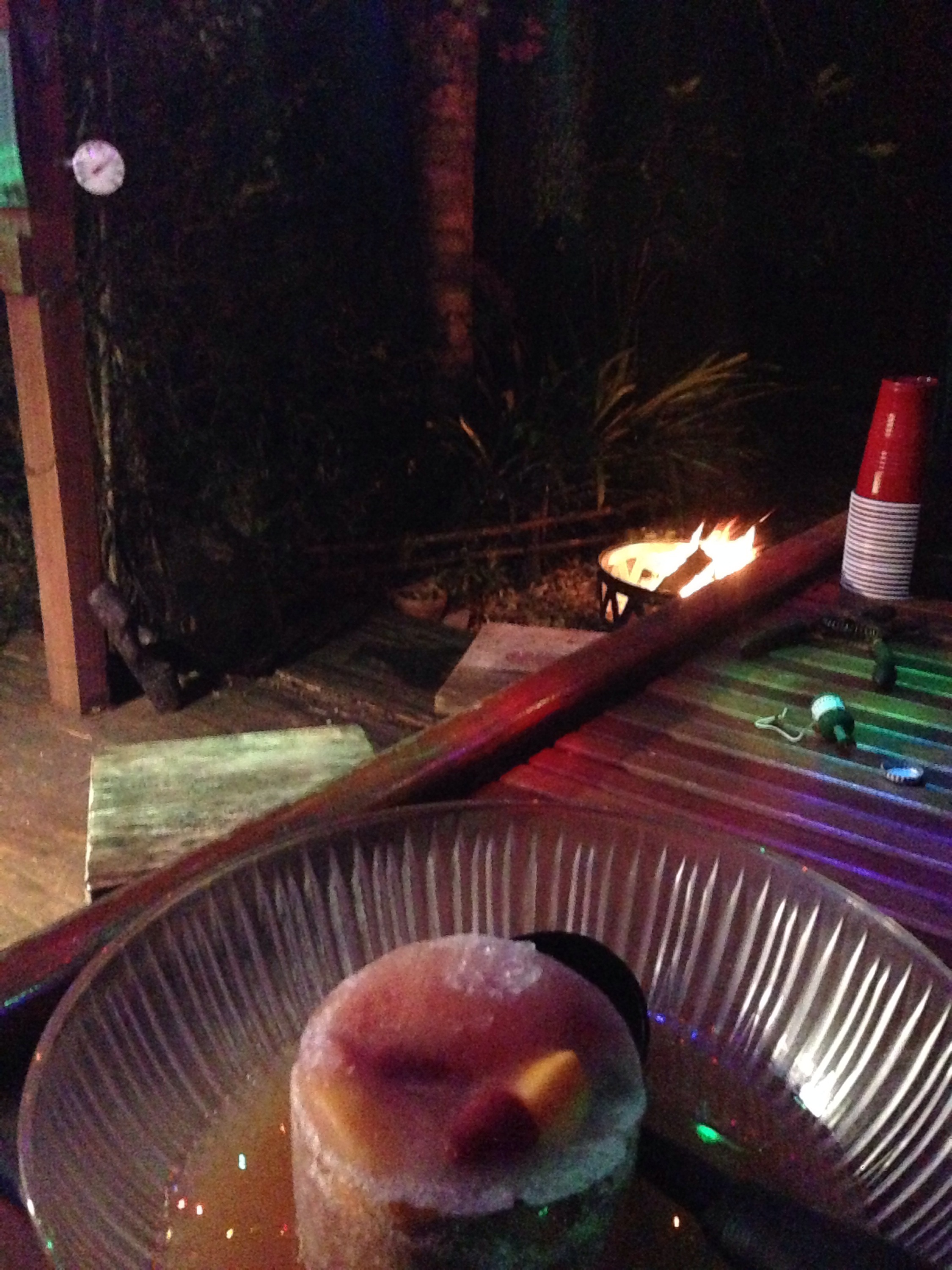 We're hanging out at our backyard tiki bar as usual — wild horses couldn't drag us out on the roads on Amateur Night. It's cool enough for the fire pit, but just barely, about 60-ish.
The local yahoos are putting on quite a fireworks show, and the dogs are glued to my shins from the anxiety of it. Neighbors are dropping by singly and in pairs from time to time, but mostly it's just us chickens.
The Tampa Bay area has a non-commercial radio station — 88.5 (Wmnf.org) — that has a fun New Year's Eve program on, so we're listening to that. That's about it.
Hubby will never make it to midnight, so I'll be ringing in 2015 with the kid and dogs and any intrepid neighbors who are still out and about. Then tomorrow I'll veg out and watch football all day. You?