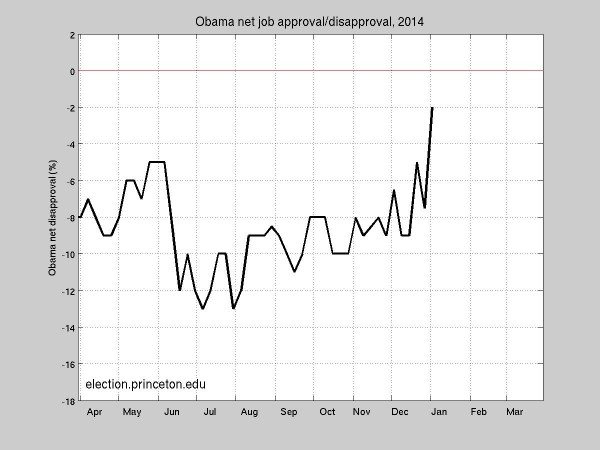 Sam Wang posts this chart and relates it to the following:
To identify possible causes, we should look to events prior to the jump. The obvious event is the President's newfound liberation from the pressures of the election cycle. Since the November election, the President has done the opposite of what many people expected: he showed strong assertiveness to Congress (shortly after November 4), acted boldly on immigration (November 20), made frank public statements on race (December 17), and normalized relations with Cuba (December 17). Could it be that voters like a strong leader?
Here's another possible cause I'd like to examine: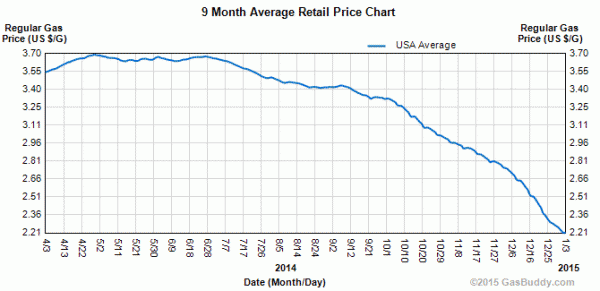 I don't know what's driving Obama's approval ratings. Like Sam Wang, I would like to think that his more assertive stance since the November election turned some people around. But I also think that anyone who doesn't have a durable opinion about the job Obama is doing after 6 years of watching him is probably going to be swayed by something other than a policy decision. Of all the things that have gotten better in the past few months, the one fact that everyone can see, no matter what the media tells them, is that gas prices are significantly lower. So if we're guessing about a small swing in one of the most ephemeral of all political measurements, that's mine.