Can this really be a thing?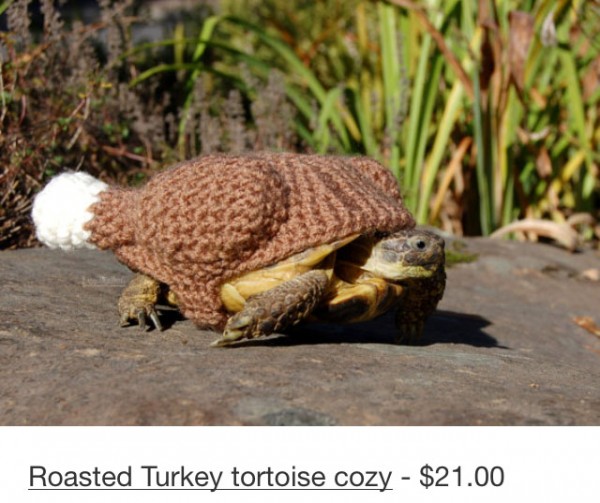 It's from a Regretsy tribute Tumblr.
I stayed up too late catching up on the final season of "Sons of Anarchy," which is an awful, terrible show. I hate every single character — even the children. I'm about half way through it, but if I had any sense, I'd delete it from my library and find a YouTube of people knitting tortoise cozies to watch instead.
Speaking of ways to squander precious time, there are two NFL games on today: Bengals v Colts and Lions v Cowboys. I don't give a shit about any of those four teams and only actively dislike one (the Cowboys) enough enjoy rooting for their defeat.
Maybe I'll knit tortoise-shaped chicken cozies instead. Open thread.