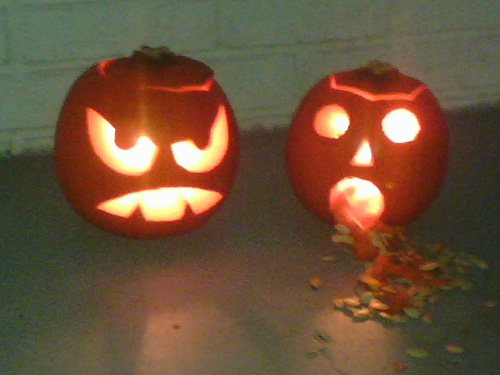 I've got some sort of stomach bug, and I spent most of last night puking. God, I hate puking. (I'm aware that it's no one's favorite sport, of course.) Novelist Walker Percy once wrote:
There is one sure cure for cosmic explorations, grandiose ideas about God, man, death, suicide, and such – and that is nausea. I defy a man afflicted with nausea to give a single thought to these vast subjects. A nauseated man is a sober man. A nauseated man is a disinterested man.
So true. This morning, when I was wanly attempting to keep down a glass of water, one of my boxer dogs approached and upchucked on the rug at my feet. I think it was an attempt to express sympathy, but I can't say I appreciated another pile of vomit to clear away.
Please feel free to discuss much more pleasant topics or whatever.