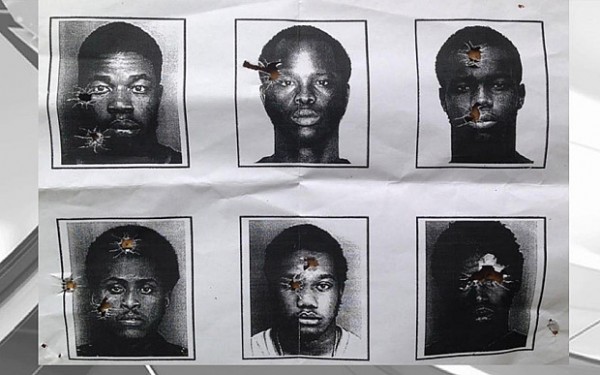 Might have been useful to, I dunno, think this through a bit:
Officers from a Florida police department have been criticised for using mugshots of black suspects for target practice.

One of the images pictured the brother of a female soldier, who visited a shooting range last month for her annual weapons qualification training.

Sgt Valerie Deant, a clarinet player in the Florida Army National Guard, recognised the image of her brother, Woody, among six targets used at the range earlier by the North Miami Beach police snipers, according to NBC News.

The mugshot was taken 15 years ago, when Woody Deant was arrested as a teenager in connection to a fatal drag race. Mr Deant served four years in prison and was released in 2004.

North Miami Beach police chief J. Scott Dennis admitted that his officers used poor judgment, but denied racial profiling.

"Our policies were not violated," Mr Dennis said. "There is no discipline forthcoming from the individuals who were involved with this."

He said his sniper team includes officers from racial minorities and using photographic targets was "vital for facial recognition drills".
I love the "I'm not a racist, I have a black colleague shooting at those mugshots, too" defense.
Seriously, WTF?