First, some closeups of the piglets, who I think have doubled in size since they got here just a few days ago.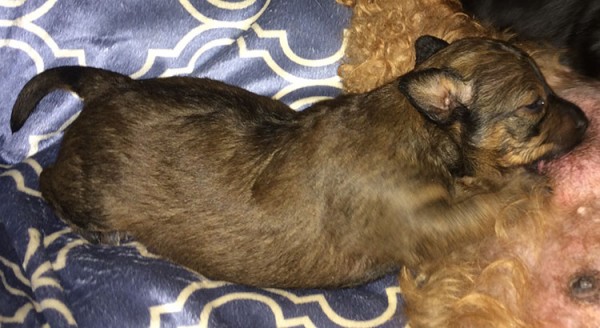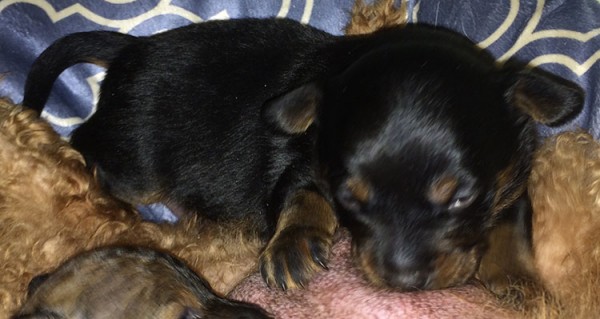 And now, the video:
I've never nursed anyone, but I think my nipples got sympathetically chapped just watching that.
For the record, going from two dogs and one cat to three dogs, two puppies, and one cat does not feel like doubling the number of pets, but there is some sort of multiplicative effect. It feels like I have 85 animals in my bedroom. Last night, at around 3 am, Thurston Howl the 1st rolled out of the crate, and I think his mom can no longer pick his fat ass up, and he started making this ungodly squealing noise. This caused Lily and Rosie to freak out, and Lily scratched the hell out of me trying to get out from underneath the covers to see what was going on. It took about five minutes to stop the barking, and another 45 minutes to get everyone calmed down and back to sleep. It took me about two hours, and then fatass Steve woke me up at 6 am for his breakfast.
At any rate, Thurston is just massive. I think I am going to start bottle feeding them in a week in addition to nursing, just to give mom a break. Speaking of mom, she is soooo bossy. When she wants something, she wants it now. When she decides she is hungry, she comes and sits next to me and barks every fifteen seconds. Not an annoying bark, just a "Hey human, I need food." kind of bark. When she gets done eating, she comes in and does the same thing to let me know it is time for a potty break.
She also decides when it is time for her to have treats. She woke me up at around 1 am the night before, and I figured she had to go to the bathroom, so I took her to the kitchen to let her out, and she just stood by the refrigerator and would not go out. I finally said to hell with it, and went back to bed. Fifteen minutes later, same thing. Finally, she did it a third time, and I realized her treats were on top of the fridge, so I gave her a treat, she took it, did an about face, and carried it back to her bed and ate it. Didn't hear from her again all night.
My mom and dad had four kids, two cats, a dog, and goldfish, and I have officially decided they were out of their damned minds.