Senator Brian Schatz (D-HI) introduced two amendments to the Keystone Pipeline bill. The first asked his fellow special snowflakes to agree that climate change is "not a hoax". That passed 99 98-1  , with Roger Wicker's (R-Mississippi Goddam)"No" being the saddest experience you'll ever know.  The vote on Schatz' other amendment, which stated that climate change was a man-made phenomenon, got a few Republican votes, but "failed" on a 50-49 majority vote.  You can click that link to see the 100% Republican opposition to that amendment.
Whenever the topic of Republicans broadening their appeal to the youth comes up, remember stuff like this. The skinny-jeans-wearing, messenger-bag-slinging youth of today (they all look like this) think that climate change denial is an indicator that you're a fucking dinosaur: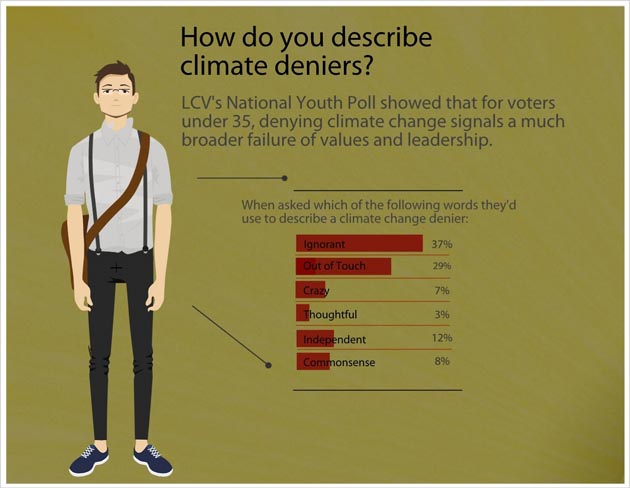 Also, too: Daniel Inouye was a great human being, but it's nice to see a safe-seat liberal acting like a safe-seat liberal.
Update: The first vote was 98-1. Looks like Lindsey Graham bravely ran away.