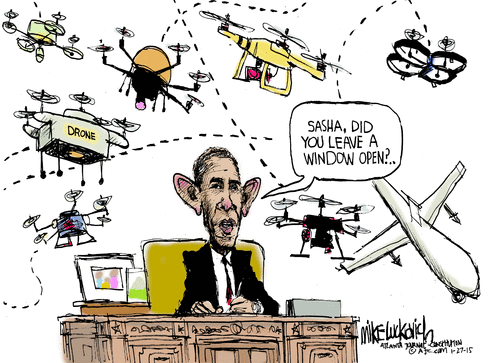 Since D.C. missed the worst of the actual snowstorm, there will be plenty of energy for today's BS-blizzard. Here's Loretta Lynch's bio, from a wide-ranging Washington Post report:
… The Senate Judiciary Committee will begin two days of confirmation hearings Wednesday on the first African American woman nominated to be attorney general.

If confirmed, Lynch, 55, will be the first U.S. attorney to become attorney general in modern history. (The last one was William Wirt, who was attorney general under President James Monroe in 1817.) From her office in Brooklyn, where she supervises 170 lawyers, she would be moving to Washington to oversee 116,000 full-time employees, a $27 billion budget and a department that is often a lightning rod on Capitol Hill…

Lynch is poised to take the job at a moment of high tension between law enforcement and minority communities across the country, with the Justice Department assuming a prominent role in investigating allegations of civil rights violations and excessive use of force by some police departments.

"She will face an exceptional amount of her time responding to Congress," said Robert Raben, a consultant and the former assistant attorney general for legislative affairs in the Clinton administration. "And a big chunk of the time is partisan and political shenanigans. With the complete control of Congress by another party, there's maximum possibility that there's going to be an onslaught of oversight to tie up the leadership of the department and humiliate the president."…
Dave Weigel, at Bloomberg Politics, describes the drum majors that will lead today's 'onslaught of oversight':
If you don't count the Republican members of Congress, outgoing Attorney General Eric Holder has no more determined critic than Sheryl Attkisson. The investigative reporter, who left CBS News last year and now contributes to the Heritage Foundation's Daily Signal, spent years investigating the Fast and Furious gun-walking scandal…

… Attkisson will lead the expert testimony on Holder's likely replacement. The Senate Judiciary Committee, which Iowa Senator Chuck Grassley took control of after the Republicans' 2014 wins, has called Attkisson to speak on a panel of witnesses after nominee Loretta Lynch is introduced….
Putting 'expert testimony' and 'Senator Chuck Grassley' in the same paragraph is what gaming observers call a tell. Also on that panel: the president of True the Vote; a Milwaukee County sheriff re-elected with the backing of the NRA; and Jonathan Turley, the law professor who called Holder President Obama's "sin eater".
Clues to the less risible lines of attack, I'm guessing:
Raw Story: "Obama AG nominee Loretta Lynch quietly dropped $450,000 civil forfeiture case a week before hearings"
International Business Times: "Attorney General Nominee Loretta Lynch Omitted HSBC Interview From Senate Questionnaire" (Questions about Lynch's attitude towards Holder's "too big to jail" legal theory have been raised since her nomination last November.)
***********
Apart from watching the judicial circus and/or cleaning up after the snow, what's on the agenda for the day?