Look at these beautiful carrots the mister grew: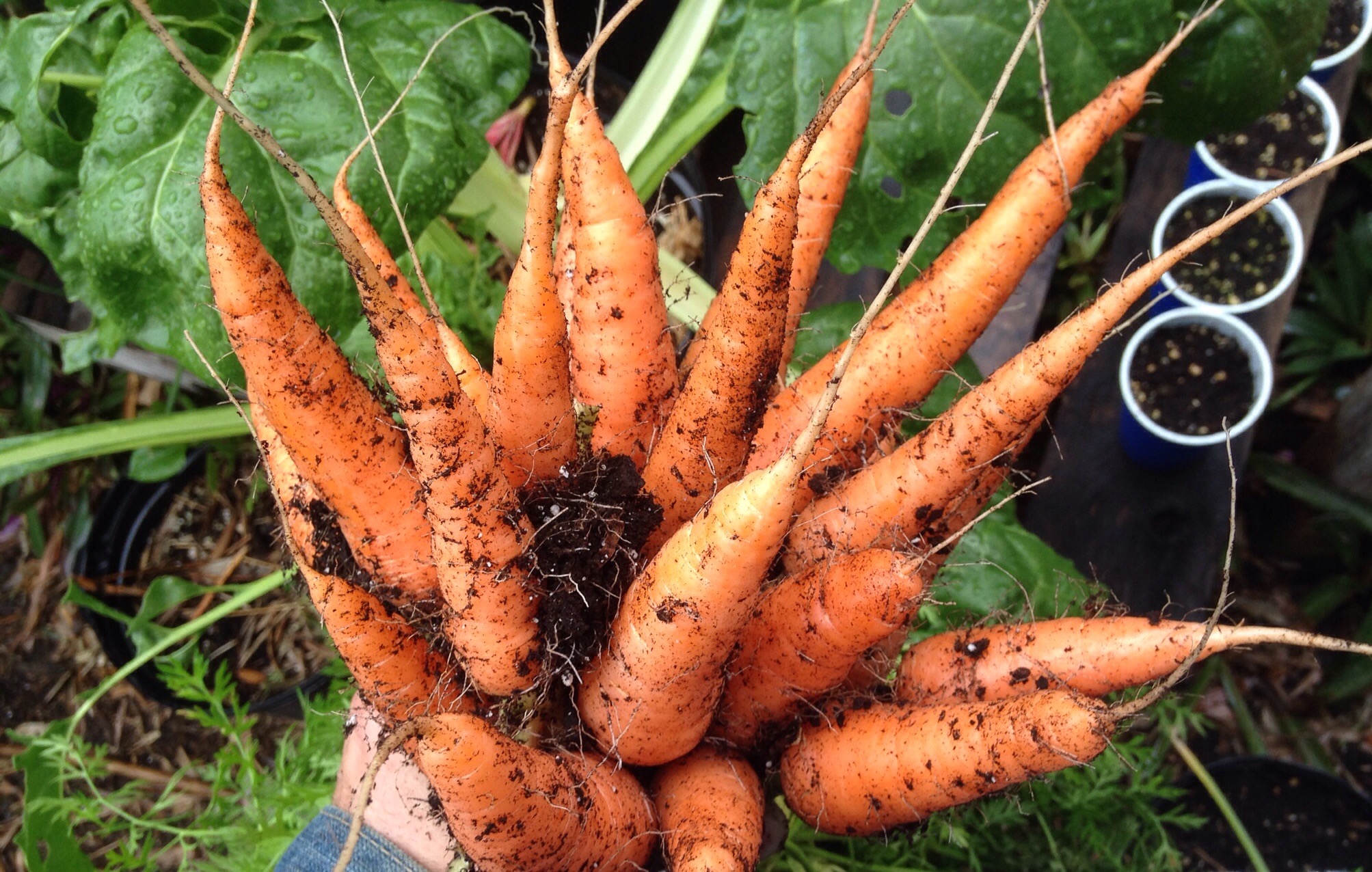 The mister is still out futzing around in the garden, and I'm devoting myself to maximum indolence. I was thinking about making a quiche and salad for dinner, but we just gave a dozen eggs to my mother-in-law, and the hens are less productive than they once were, so I'd actually have to buy eggs to make a quiche today.
I think I'll just wait a couple of days to amass the necessary eggs instead. Maybe a salad and roasted carrots for dinner.
What are you up to?