Speaking for Steelers fans everywhere: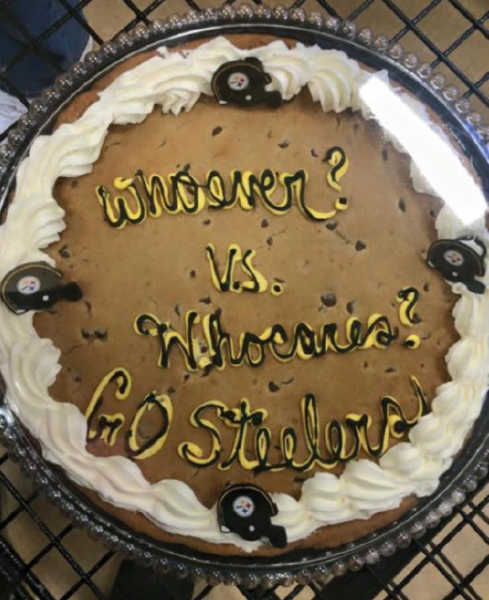 And now the main event:
Everyone is a winner.
And before the fashionistas chimne in, the ugly green throw on the table is to protect it from Steve's 22 claws. See how paranoid you people have me about posting pics, knowing you all will analyze them to death.