Apparently, Gov. Bobby Jindal's new portrait is out. I'll let you judge it.
Louisiana taxpayers should probably ask for a refund on Bobby Jindal's official portrait (via @CenLamar/@TheInd) pic.twitter.com/qUZ5xLCE5M

— Logan Smith (@LoganJames) February 3, 2015
That's exactly what I thought. His hair looks weird. I've decided to follow his lead, and have provided my official portrait: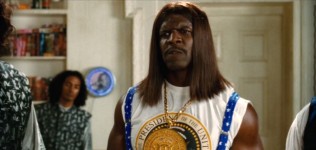 I think it is spot on.