Apparently, Ginger, like many single moms, relishes a night out on the town. At some point between 11 pm and 4:30 am, she hopped her playpen walls and did this: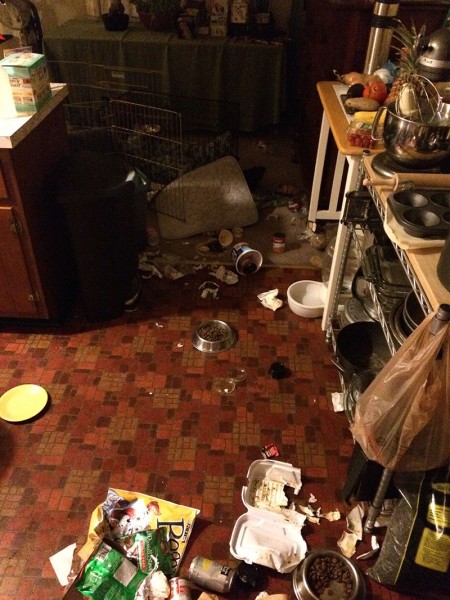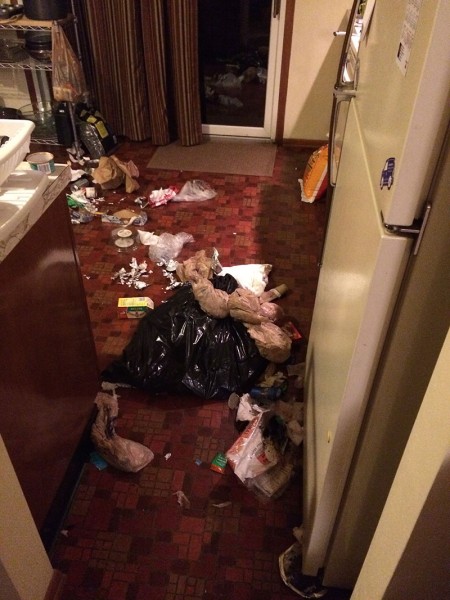 She tried to act innocent, but Lily and Rosie were still in bed in my room and I had to spend 20 minutes picking shredded aluminum foil out of her muzzle. She then pissed the floor when I called her a bad dog.
We're going to leave this off her resume when I try to find her her forever home.
And before you try to take her side in this and guilt me for doing something wrong,no, she was not hungry. She had a bowl full of food.