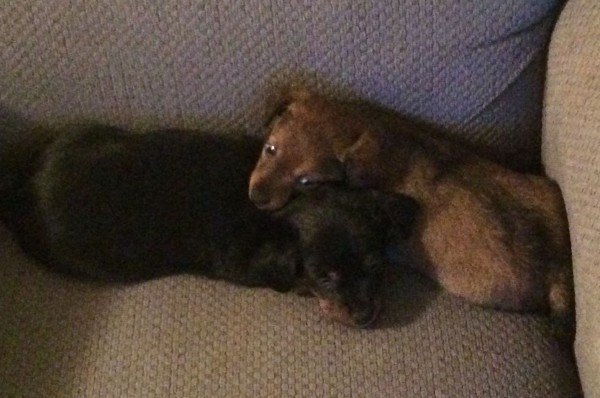 I have been kicked out of my lazyboy.
Picked Ginger up from the doctor today, and she is doing quite well. She's a little slow and mopey as she is still recovering, but she was happy to see me and happy to see her pups. She's also a little doped up on pain meds, so I will take some pictures of her tomorrow for you all.
Not really sure things are going to work out with MaryG and Ginger, which is sad. The rescue group I am working with is very serious about homing animals, and not only must someone fill out an application, but they have to have a home inspection, which is going to be impossible for Mary as she lives in California. It's irritating, but I don't think I can force them to change their rules with my first foster, and I want to keep doing this. Rules suck, but they are there for a reason so I will grudgingly respect them.
How are you all doing?