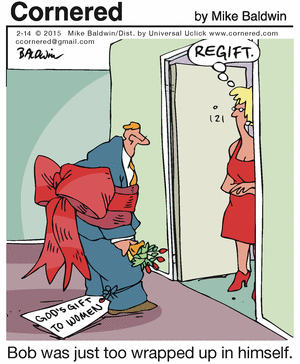 Rationalist Libertarian romance, from the horse's… mouth. Megan McArdle, at Bloomberg View:
… "I don't want to string along for years," I told him. "I'm not demanding a proposal or anything, but I'm just letting you know, that eventually, I'll want to get married, or we'll have to end it. If you don't want to marry me, hey, fair enough, and we can still be friends. But I just won't do it again." A few months later, he proposed, spontaneously in the middle of a household budget meeting, which is a great story to tell at cocktail parties and, hopefully, a nice memory for us to laugh over in the nursing home…
***********
Now that we've established a suitably low baseline, what's on the agenda for the day?