This was the view from my back door sometime in early January: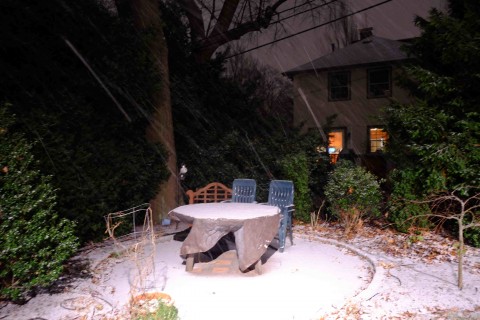 As you can see, the first faint flakes of snow are visible streaking across the frame.
Here's the same view as of last Tuesday: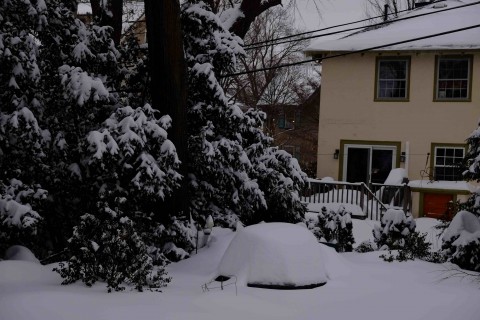 We've got as much as two feet more coming tonight and tomorrow according to a true Valentine's Day gift of a storm bulletin from the National Weather Service:
The result will be an intense nor'easter with heavy snow and blizzard conditions for eastern New England by Sunday morning, with one to two feet of snow likely along with wind gusts in excess of 50 mph! This same storm will usher in a truly arctic airmass behind it, with some of the coldest weather of the season for parts of the Mid-Atlantic and Northeast U.S. by Sunday. High temperatures are expected to be 20 to 35 degrees below normal by February standards, with afternoon readings in the single digits and teens, and 20s extending well into Virginia and North Carolina. The strong winds will combine with these frigid temperatures to produce brutal subzero wind chills.
I console myself with the contemplation of psychokitty Tikka: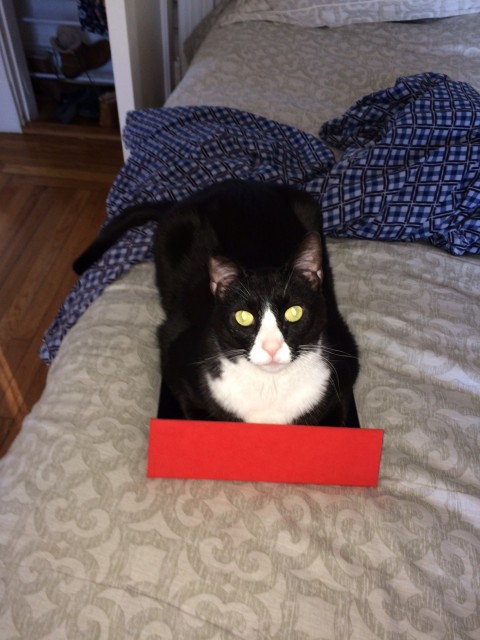 I  am so not getting that iPad back…
I call this one "At Leest I Haz Mah Diggnahtee!":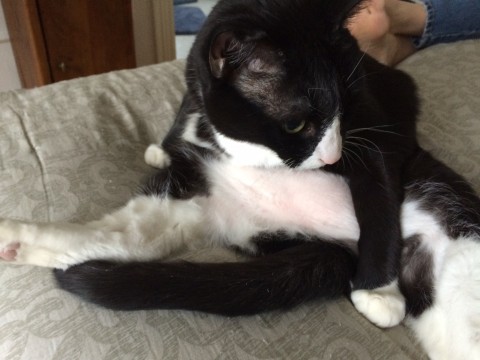 And one last one, where he's just looking kind of sweet (uncharacteristically so, but then we all have our weak moments):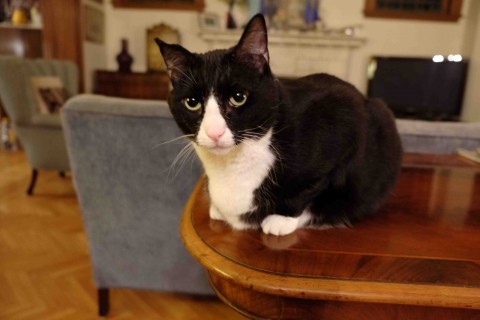 The Oh God Make It Stop thread is officially open.