I will be super-busy all day because it is my birthday, and we're having lots of people over, plus debuting our home-brewed beer for public consumption later this afternoon. To illustrate the passage of time, here's a picture of my great-grandmother and her cousin. It was taken almost 100 years ago: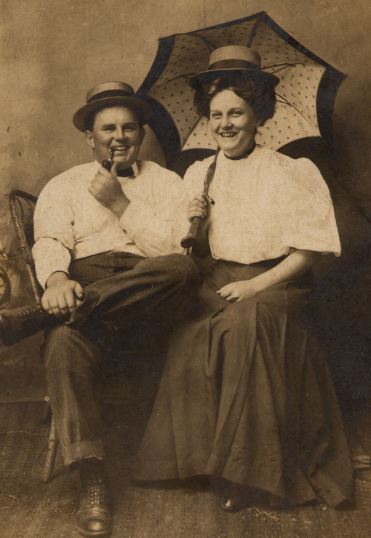 I knew my great-grandma well; she lived long enough to become a very old lady. Her sons fought in World War II, and eventually she saw (to her dismay) her grandchildren become hippies and Vietnam War protesters and (to her further disapproval) her great-grandchildren wear Doc Martens and spiky hair-dos. We called her "Big Grandma."
I never saw Big Grandma smile like she's smiling in the photo, though — or at all as far as I remember. She was very stern. If I live as long as she did, or even if not, I hope to remain less flinty.
Please feel free to discuss whatever. Open thread!