You've all been good, so treats for everyone: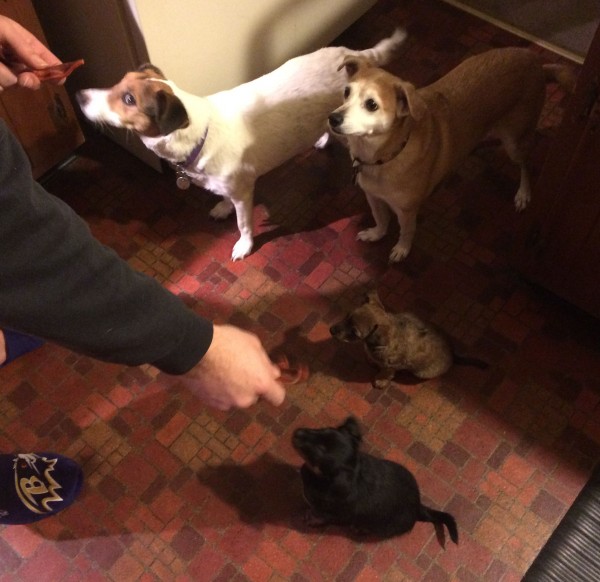 Actually not sure where Ginger was in this pic, since she is such a chow hound, she never misses treats. Rosie, of course, is throwing shade at the camera. Such a bitch.
Here are Thurston and Lily taking a nap: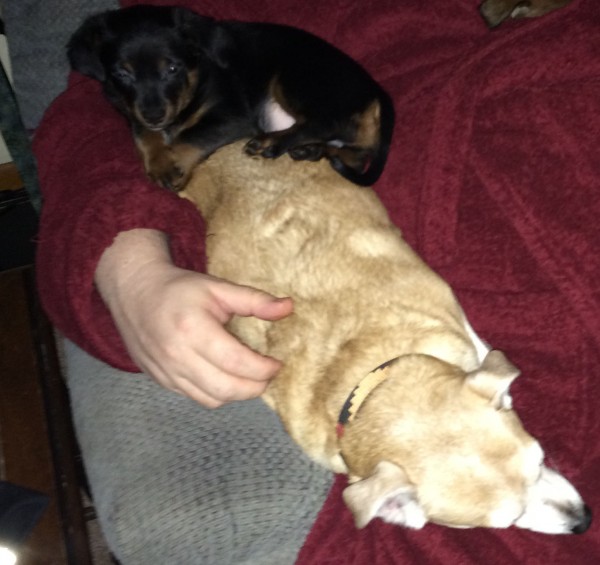 Thurston is such a ham- as soon as he knows there is a camera, he eyeballs it. Notice how they form perfectly to the contours of my belly. Also note that my formerly beautiful terry cloth robe now resembles a ghillie suit after six weeks of puppy claws have shredded the hell out of it.
I've been waking up the puppies all afternoon so they sleep throughout the night. We'll see if that works.
Also, the new Forte comedy the Last Man on Earth was actually pretty amusing.