From the transcript:
We are no longer scattered among the nations, powerless to defend ourselves. We restored our sovereignty in our ancient home. And the soldiers who defend our home have boundless courage. For the first time in 100 generations, we, the Jewish people, can defend ourselves.
So why is he in front of Congress, can we scale back all the military aid, and are we allowed to use our UNSEC veto to advance our best interests now or are we still the default Israeli veto?
Also, the wingnuts are treating this with their usual nuance: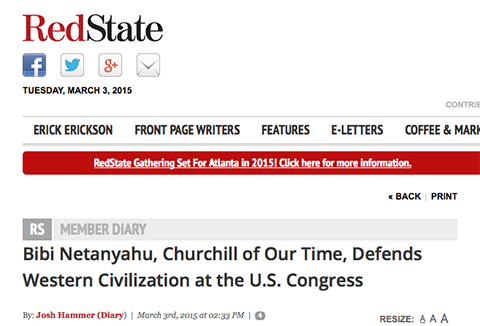 Always with the fucking Hitler. And I'm assuming Josh Hammer is not, as you might suspect, a porn star pseudonym.
Wish I could find the website from back in the 2000's that had a post up with Everyone Will Be Hitler for a Day.