Someone pissed in my Steelers slippers last night. I've ruled out Shawn, but I think it might have been one of these little piglets: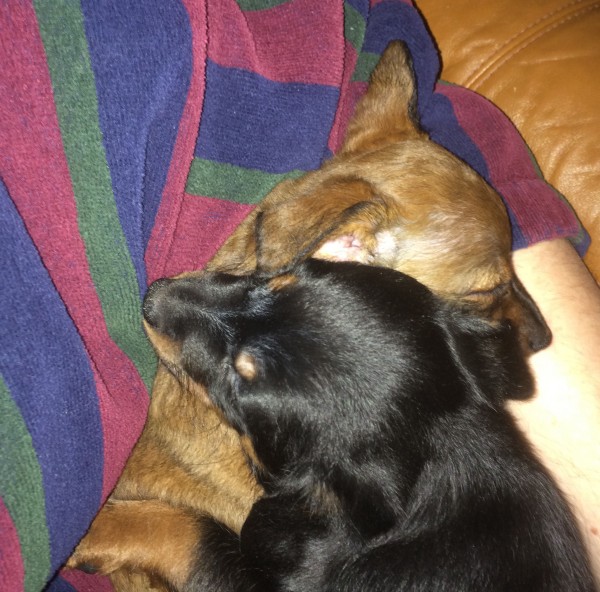 They slept like that in my left arm for two hours while I watched a movie. They are so innocent for the few hours every day they sleep.
Just in case it wasn't them, though, I want to get on the record that I think it was Hillary who pissed in my slippers.