My ass is still dragging from the official time change, which is a stupid contrivance that seems designed to drive wedges between people and their pets.
We went to a spring training game yesterday — Tampa Bay Rays vs. Pittsburgh Pirates. It went to 10 innings and ended in a tie. It was a gorgeous day for a game: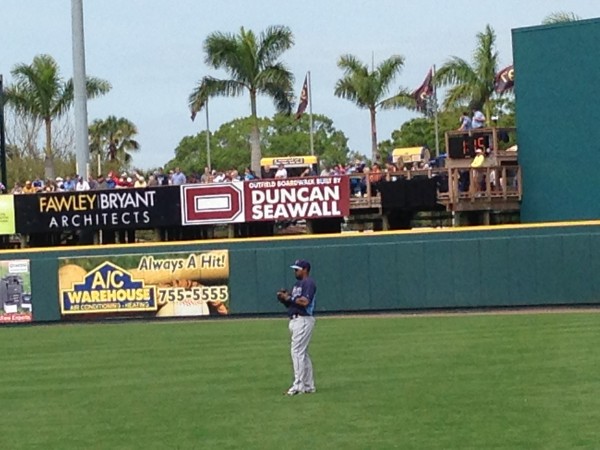 There's a boardwalk thingy near the beer stands where you can perch over the bullpen and watch the pitchers and catchers practice: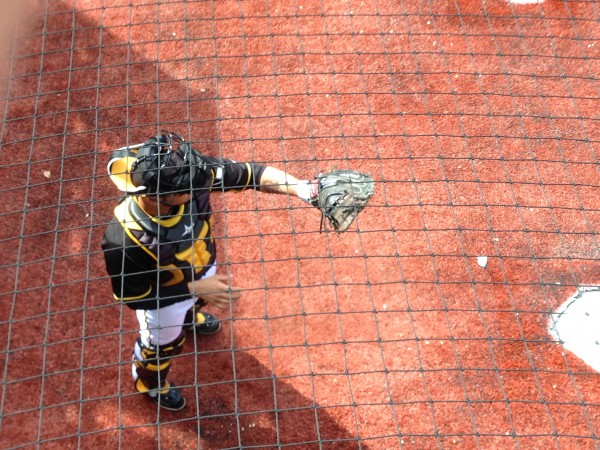 However, because I'm an idiot, I neglected to put sunblock on, so I got fried, even though I was wearing a hat. My nose would make Rudolph's look like a dull, washed-out snout.
The mister and I are bottling the second batch from our nanobrewery today — a honey ale. Our inaugural batch, an IPA, was a huge hit. The third production will be a chocolate milk stout, which we'll boil up next week.
What are you up to?