A dog that is not mine: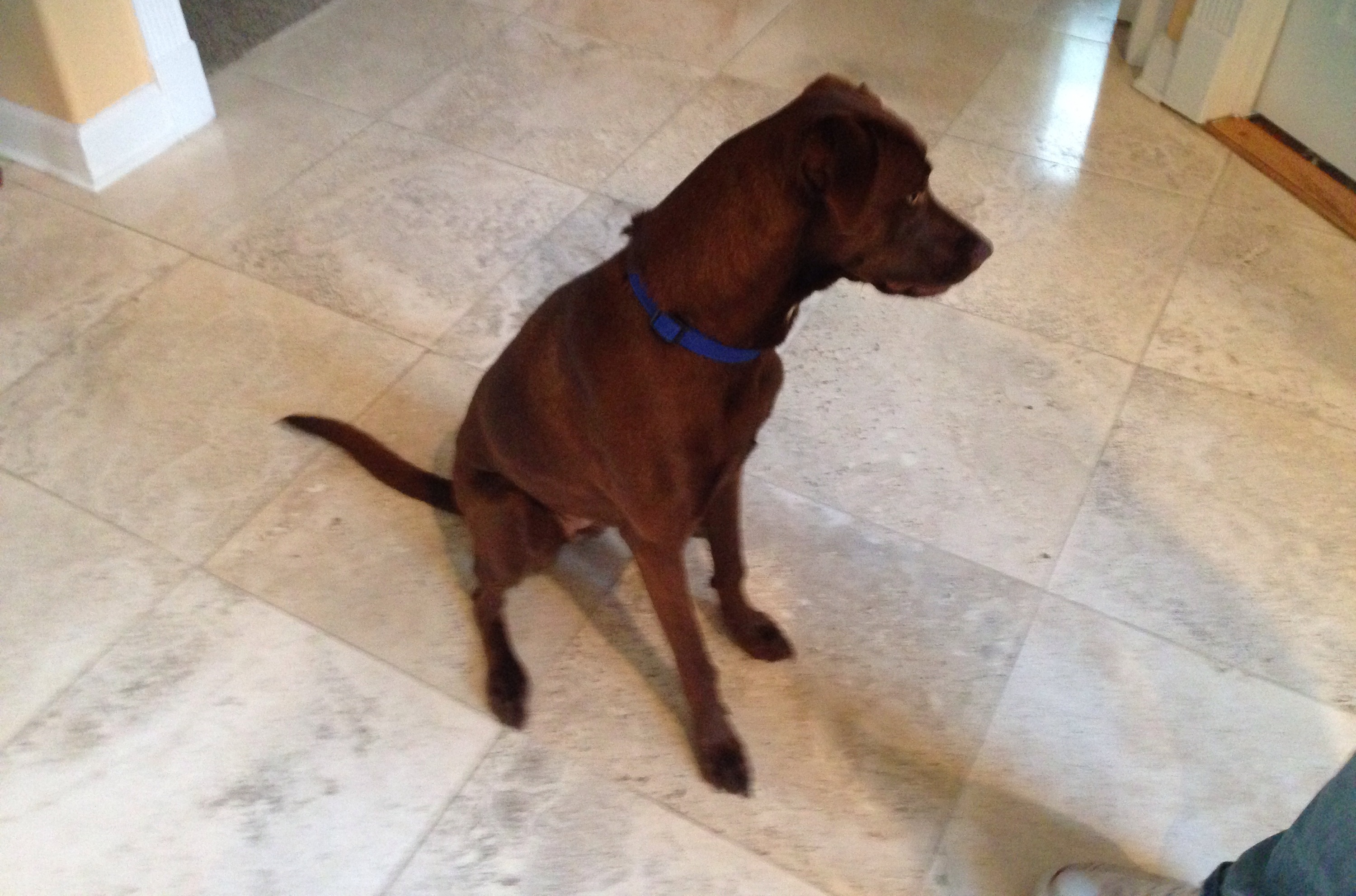 This lovely girl is my sister's dog, cousin to my boxers. She is around nine months old, I think. I've not shared her with you before because she's never been still in my presence for more than a nanosecond.
My dogs are badly behaved, but I put up with it. My sister is more pragmatic; she calls in professional trainers to address annoying doggy behavior.
Her current trainer is trying to address an issue with the pup bouncing up on visitors. The trainer calls that behavior a "muzzle punch," and for some reason that term is screamingly funny to me. And it would make a great band name!
Open thread!