Kids today are a tough nut to crack for corporate media pimps with a plutocrat-friendly political agenda to sell. My generation was easy — an improbably large portion of our cohort voluntarily read Ayn Rand's master-race bodice-rippers. And those of us who came of age in the Gipper's America and grew up to be politicians like Paul Ryan then wove those crackpot principles into public policy, exponentially enriching greed-heads like the Koch Bros. and hedge fund managers while despoiling the American dream for tens of millions.
But try getting 140 character-consuming Tweeters to read one of Rand's turgid, 10K-page doorstops. Nope. So the e-ville new media marketing execs gathered 'round the conference table, twirled their pointy aging-hipster mustaches and brainstormed strategies to corrupt a new generation of impressionable yoots. And because they are morons, they came up with libertarian cats: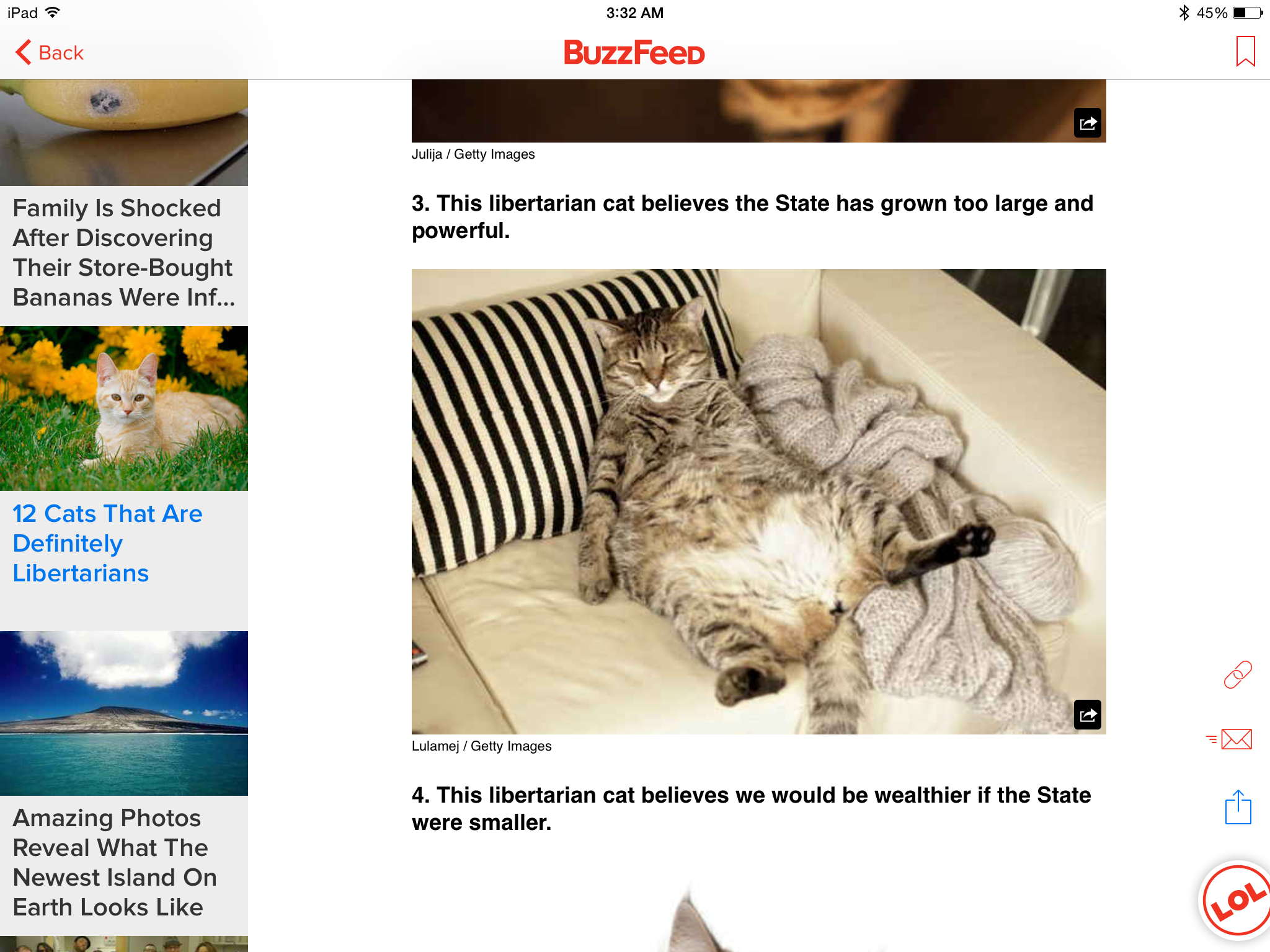 So much wrong. For one thing, the premise is an outright lie. Show me a domestic house cat, and I'll show you a dole-accepting layabout. Pets are goddamn moochers!
Anyway, fuck you, BuzzFeed Politics. If you want to conscript animals under Rand Paul's banner and bamboozle millennials into voting against their own interests, at least have the decency to annotate cutesy anaconda pictures.