BERKELEY, Calif. — San Francisco 49ers linebacker Chris Borland, one of the NFL's top rookies this past season, told "Outside the Lines" on Monday that he is retiring because of concerns about the long-term effects of repetitive head trauma.

Borland, 24, said he notified the 49ers on Friday. He said he made his decision after consulting with family members, concussion researchers, friends and current and former teammates, as well as studying what is known about the relationship between football and neurodegenerative disease.

"I just honestly want to do what's best for my health," Borland told "Outside the Lines." "From what I've researched and what I've experienced, I don't think it's worth the risk."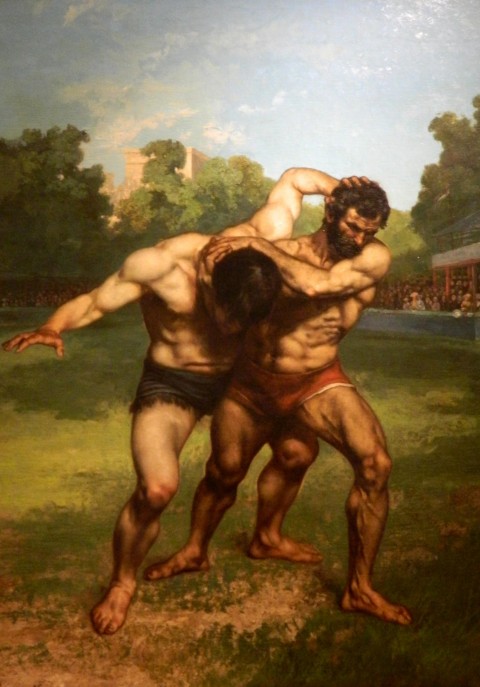 Borland's rookie year in 2014 was pretty damn good.  He gained time when star 'backer Patrick Willis went down with an injury six games into the season.  Thrown into the fray in a much-depleted defense, his stats were impressive:
107 tackles and a sack in 14 games, eight of them starts. He was the NFC's defensive player of the week for his performance against the New York Giantsin Week 11. He led the 49ers with 13 tackles in that game and became the team's first rookie linebacker with two interceptions in one game. He received one vote for NFL defensive rookie of the year.
He's on a rookie contract, so the money he's giving up right now isn't stratospheric:  "only" $540,000 this year.  That's saying goodbye to 10.5 times the US median income to keep his head on straight — and, of course, he's forgoing however much might have come down the road.
This isn't the beginning of the end for football.  To channel my inner Winnie, it isn't even the end of the beginning.  But it is telling.
Beyond or before that, tip the hat to a young man with a strong sense of priorities and the intestinal fortitude to act on them.
Gustave Courbet, Wrestlers, 1853