On the treason side, I give you Stephen Steven King¹, who is, of course, of interest to any GOP presidential aspirant as a major figure (FSM save the Republic!) in first-in-the-nation-caucus-state Iowa:
"…here is what [one] thing that I don't understand, I don't understand how Jews in America can be Democrats first and Jewish second and support Israel along the line of just following their president…"
Speaking as a Jewish-American who thinks Netanyahu is a corrupt, power-for-power's sake bigoted hack whose policies are a clear and present danger to Israel, let me first say to Representative King:
Fuck you.
With that reasoned and considered reply out of the way, let's parse this.
"I don't understand"
Considering the speaker, that clause doesn't narrow it down very much.
"how Jews in America"
Not, notice, "American Jews."  This line is the tell, the crack that lets you see into what smells to me like a very familiar trope of anti-Semitism.  I don't want to be paranoid, but King's plain text tells you he sees within America a group defined by an affiliation, an bond of connection to a country or a cause that is not native to their home.  We are Jews sojourning in America, and it may come to pass (how appropriate for the season!) that there will arise in Washington a King who knows not Moses.  Or so this false prophet suggests.
"Democrats first and Jewish second."
First,carnally know you again, King.  I for one, am a Democrat at least in part because of my Jewish education.  Specifically, Isaiah 58 v. 1-12.  I may have lost any belief in a sky god — but tikkun olam* and that strand of the Jewish tradition remains a touchstone.
But more seriously, look at what King does here: he assumes a reflexive Jewish duty of allegiance to a political movement in Israel he conflates with Israel as a whole (not as bad an error I as I would wish right now, alas), which cannot be met as a member of the Democratic party.
"along the line of just following their president…"
Well, intercourse you some more, Congressman, sideways, with an oxidized farm implement.  Barack Hussein Obama is America's president.  Yours too.  Suck on it.
Diving a little deeper, what strikes me is the combination of hostility to Jews — American Jews — and the smell of treachery.  We U.S. born and bound remnants of the Kingdom of Judea are failing Rep. King.  We are unsatisfactory to him in the failure of our allegiance to a foreign power.  He here explicitly advocates Jews in America form a fifth column for Israel.  Failing to do so, we are to him twice the "other" — Democrats and the wrong kind of Jewish.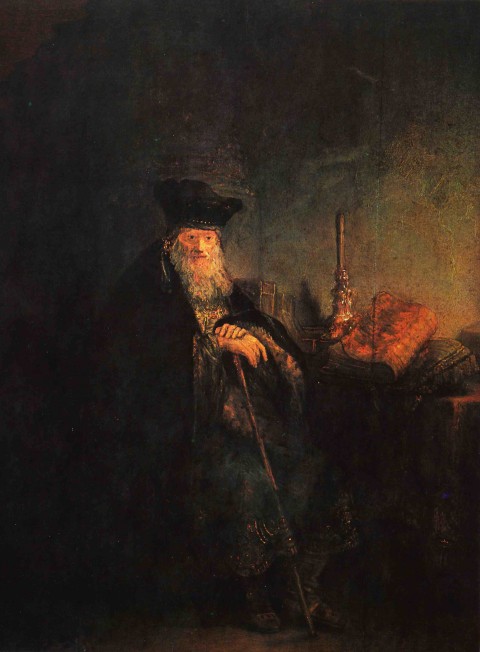 To which I say:  beware of the demagogue who starts to define you out of commonwealth.  The next steps…we've seen them before.
But even more, what do I see in King himself?
Treason is a nasty word.  But there are clear US interests at stake in controlling any Iranian ambition for a bomb. Conspiring with a  foreign leader to undermine US government efforts to that end?….
Next up: psychopathy, in the form of erstwhile blog favorite Paul Ryan.  Here is his view on the appropriate state response if the Supreme Court were to gut subsidies on Healthcare.gov:
"If people blink and if people say this political pressure is too great, I'm just going to sign up for a state-based exchange and put my constituents in Obamacare, then this opportunity will slip through your fingers," Ryan said, per the Journal.
That would be the opportunity to wait for Congress to enact a "reform" that would (on the evidence of the latest GOP budget fraud) gut Medicaid, erode Medicare, and leave millions of Americans (twenty million or more, as of this writing) without the health insurance they so recently gained.
In other words, the opportunity Ryan wants state governments to seize is to allow their citizens in great numbers to face the inevitable reality of illness and accident without a net.
Pure psychopathy.  I'd use the word "evil" but I wouldn't want to be accused of being shrill.
Beyond labels (see what I did there?) this is the message I take from the juxtaposition of Messrs. King and Ryan.  This is the Republican party. These aren't fringe players. They're leaders, major shapers of policy, rhetoric and belief for just about half of the country, and much more than half of those with money enough to move power.  And they are freaking crazy.
We have nothing but work to do between now and 2016.  Not just the United States but the world can't take the punishment of these guys holding all three branches of the government in Washington.
One last thing:  to the question at the head of this post.  To channel the wisdom of Reb Chevy Chase, they're both.
¹Fix't, per multiple corrections in the comment thread. Thanks all, and apologies to Maine's favorite (horror-esque) son.
*F**k you WordPress autocorrects olam to loam, just so you know.
Image:  Rembrandt van Rijn, The Old Rabbi, 1642.