I was sleeping like a baby until this giant storm blew through, with driving rain and howling wind and the distant rumble of thunder rolling in off the Gulf of Mexico:

 Now I'm wide awake. And I just realized it's the seventh birthday of my beloved Daisy Mayhem, the lovely buff-colored creature on the right side of this poorly lit photo: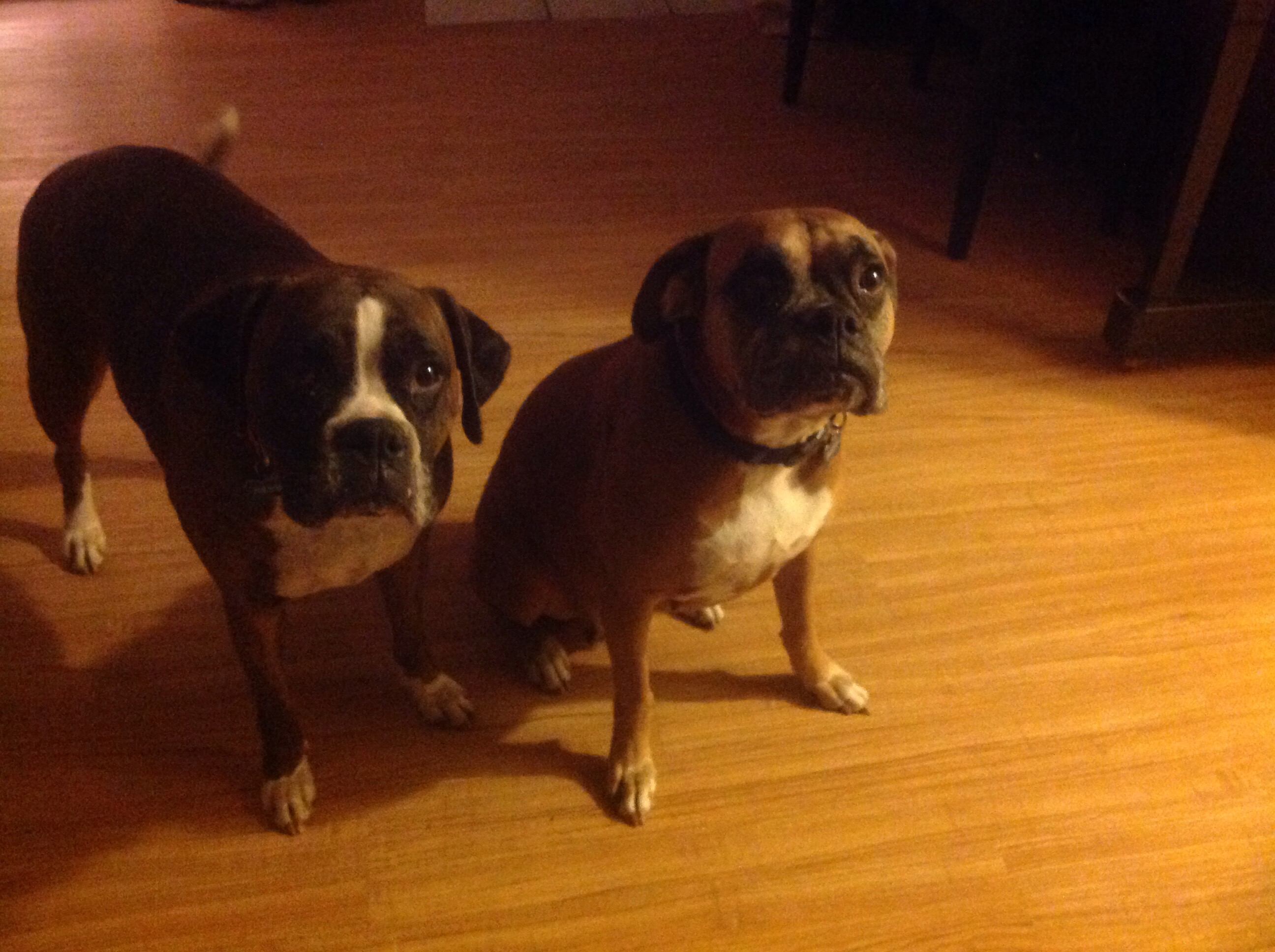 She's among the smartest dogs I've ever met. You can tell she knows exactly what you're saying — if it's something of interest to her.
One of the signs of her intelligence is that she takes little interest in the conversations of humans unless the topic is of direct concern to her, such as food or road trips. She doesn't give a flying fuck for talk about politics or religion.
Anyway, sweet Daisy gets a bacon cake this evening in honor of her birthday. That will make her happy.
Open thread!