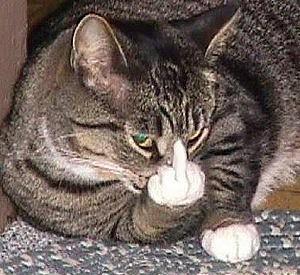 Last month, a Madison, WI, police officer shot and killed Tony Terrell Robinson Jr., an unarmed 19-year-old. The city's chief of police has compared the case to death of Michael Brown in Ferguson, MO.

On Wednesday, the Wisconsin-based Devil's Advocates Radio Network reported that Robinson's surviving roommate, Anthony M. Limon, had received an eviction notice, giving him five days to vacate their Madison apartment or pay their three-days-late rent and $1,192.15 for "bio-hazard cleanup" for removal of Robinson's blood from the apartment. The notice was addressed to Limon and his mother, whose name also appears on the lease.

The notice was sent by landlord Ray A. Peterson. Peterson told Devil's Advocates co-host Mike Crute that he believed it appropriate to bill Limon for the bio-hazard removal because Robinson's name did not appear on the lease.
Ray A. Peterson, a heartfelt FUCK YOU from all of us here at Balloon Juice.