So, as noted below, Dzokhar Tsarnaev has been convicted on all thirty counts in the Boston Marathon Bombing and (closer still to home), the murder of MIT police officer Sean Collier.
Good.
Now for sentencing, in which the grotesquely termed "Death Qualified Jury"™ will decide between execution and life without parole.
Like an overwhelming majority of my Boston neighbors, I am opposed to the death penalty for Tsarnaev, as I am in all cases.  Three reasons:
1.  Error or malice.  It is hardly news to anyone reading this that police and prosecutors f**k up.  Death at the hands of the state renders those errors permanently uncorrectable.  As a citizen in whose name the state kills, I can't accept that moral burden.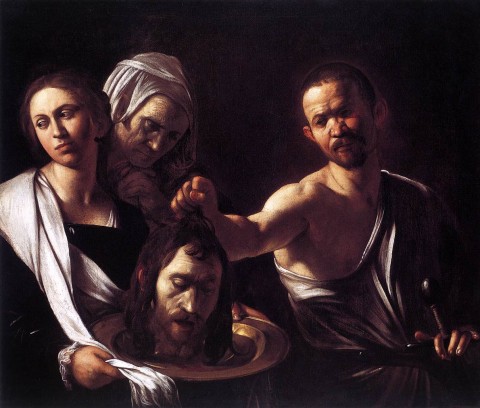 That some cases, like Tsarnaev's, are open and shut doesn't alter the moral and practical force of the argument above, I think, basically because the moment you introduce discretion into death penalty jurisprudence, you re-open the possibility of error or malice.  If the standard is overwhelming obviousness, then who decides; who processes the evidence in support of that definition, and so on.  The only way to be certain you're not killing innocents is not to kill anyone under the cover of state sanction.
If that makes me soft, so be it.
2.  Soft or not, I'm vengeful, too.   To my mind, LWOP is a fate worse than death.  Because I do not believe in an afterlife, the only punishments that matter, like the only rewards, are those we receive in this life.  Fifty years in a maximum or super-max prison is, to me, a much more thorough and exemplary penalty than oblivion.
3.  I'm practical.  See reason one.  Cops and government lawyers f**k up.  We kill their errors and the urgency of addressing particular patterns of incompetence, indifference, and outright viciousness diminishes.  Patterns of bad behavior and unjust outcomes become much harder to discern.  Any hope, slim as it may be, of creating a better, more justice-driven law-enforcement system, evaporates when the living reasons to address current injustices disappear.  If we want to make things better, we need not to kill the people whom the system failed.  Simple as that.
That's a pretty good short-version of how I see it, probably in the order I'd weight them.  I'm sure I could come up with more, and FSM knows, seeing as it's me, I could go on a lot more on the three planks above.  But that's the gist.
ETA:   One more thing:  Just to be clear.  I'm no Gandhi.  I'm not non-violent.  But I'm anti-violence.  The fact that we (in theory) surrender to the state a monopoly on violence means that we need to hedge that power around with a mighty wall.  Not killing those in our power, even the most evil, is part of that wall.  Whether the more pragmatic arguments above carry greater weight some days than others, at bottom there is a moral imperative that I can't find a way to avoid:  when we, or I, don't need to kill, choosing to do so anyway is wrong.
What do y'all think?
Image:  Caravaggio, Salome with the head of John the Baptist, before 1610.