Looks like Chris Christie, who will never, ever be president, is trying to stake out a position as the biggest dick in the GOP primary: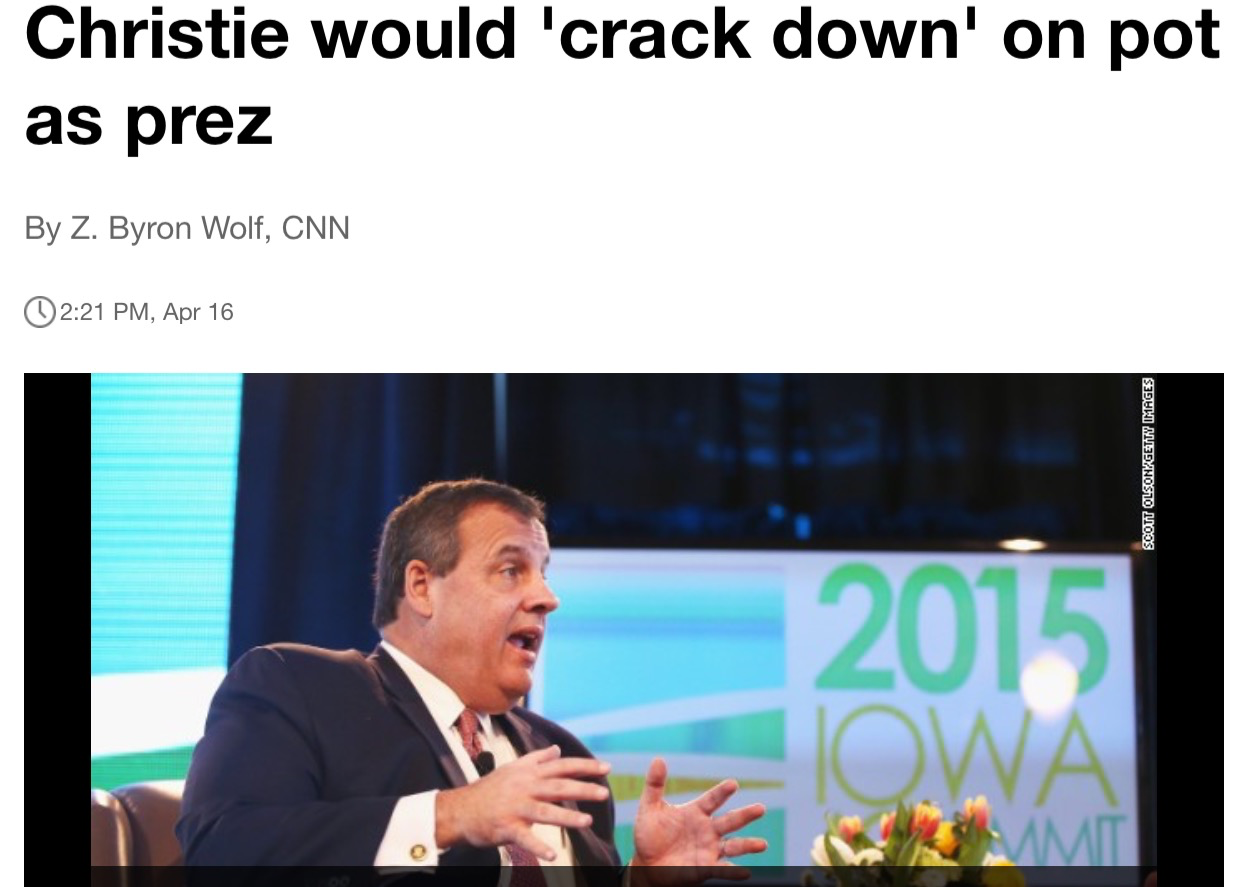 Maybe it'll distract people from the abuse of power thing. Or not.
We're watching the Marvel "Daredevil" series on Netflix. It's pretty interesting so far.
What are you up to tonight?