What the hell is this? A cell dividing and then morphing into two separate entities — one of them possibly an angry ass-pustule, perhaps located on the butt of humanity?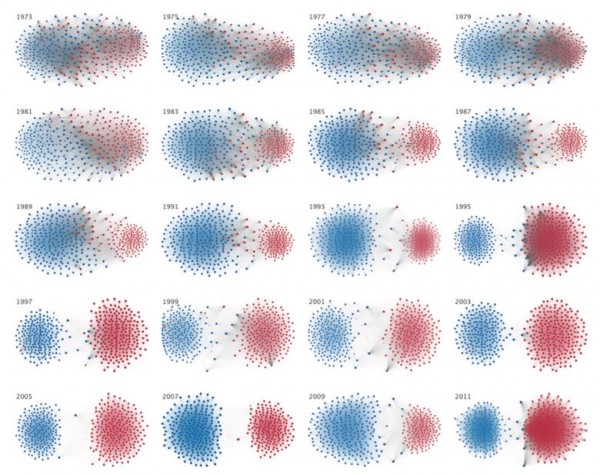 In a sense, yes: It's an excerpt of a visual representation of the polarization of the US House of Representatives over time. If you vaguely suspected partisanship has grown steadily worse since Reagan (despite the bonhomie he allegedly shared with Tip O'Neill), you were right.
The visuals are from network diagrams for each House of Representatives class and were created by researchers who published a paper in PLOS One. WaPo has the scoop here.
PS: Open thread!