Rationally self-interested Superboy: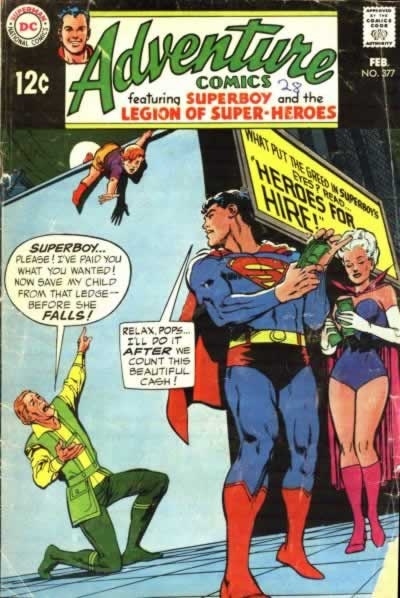 Even Superboy was susceptible to the influence of Ayn Rand's master-race bodice-rippers…until he hit puberty.
We've got a storm brewing north of our undisclosed location: It's been windy as hell all day, and I hear the rip currents at the beach are unusually strong. (I wouldn't know since I don't set foot on the beach this time of the year. I need shade, which is notably lacking at our nearby beaches.)
What's happening in your part of the world on this fine Monday afternoon?
ETA: Spare a thought for faithful commenter Mnemosyne, who got some bad news today. Strength and courage.
ETA2: Violent protests going down in Baltimore.
[Cover via
Buzzfeed
]