Here's a photo of the Baltimore Orioles playing the Chicago White Sox this afternoon in a game that is closed to the public because of the recent unrest: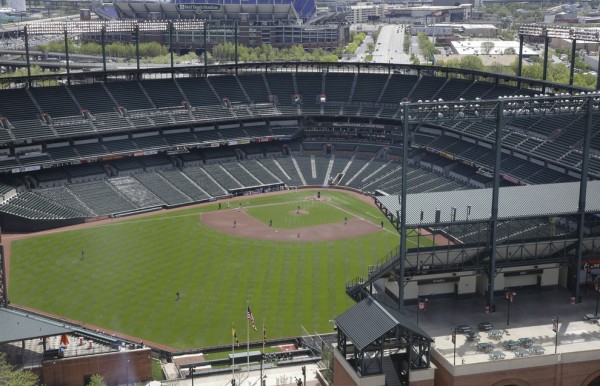 The most salient fact is that a young man — about the same age as the baseball players — had his spine snapped for no apparent reason while in police custody. Certainly the most minor repercussion of all is that a bunch of millionaires will play a game without spectators.
But despite the flippancy of my headline above, seeing Camden Yards empty like that makes me really sad. Not about the stupid game. About everything.
Open thread.
[Photo via
Buzzfeed
]